By Erin Lewantowicz
DC The Teaching Profession is one of Assumption's newest classes, and it has quickly become a favorite among the students taking it. Ms. Culver is the teacher for this new semester class. It is a Dual Credit class and taken through the University of Louisville. To receive DC credit, students must have a minimum ACT composite score of 17. This course is for anyone who is considering becoming a teacher. Throughout the course, students learn about the field of education by studying the life of a teacher, teaching styles, creating a classroom community, curriculum, and so much more.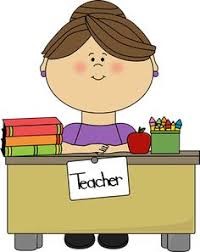 Class time is mostly spent in discussion with large or small groups. In only one month, the class has already discussed how teachers have impacted them, current events in education, how teachers play a role in their students' futures. Students are highly encouraged to participate in discussions and share their opinions. In this class, you learn so much about the teacher's perspective and why they make the decisions that they do. The class highly emphasizes influencing a child's mind, body, and spirit. Most homework is reading in the textbook or an interesting article. During class, they often discuss different questions and takeaways from the reading. Maddie Mason is a senior taking the class. She said, "I love that the class is very interactive and student-oriented. It is based more on participation than tests. I also have really enjoyed learning the material and examining different teacher styles and the behind-the-scenes of teaching." It is a very beneficial class for anyone planning on working with children in their future.
This is such a unique course, and Assumption is so blessed to have the opportunity to offer it to the students. If anyone is interested in the field of education, it is highly recommended to take this course not only to ensure that interest, but also to get college credit for the future.