Joe Exotic's Lack of a Pardon
By Annie O'Dea
On Tuesday, January 19th at 1:00 a.m., the day before the inauguration of President Joe Biden, President Trump pardoned rappers Lil Wayne and commuted Kodak Black among 141 others. Joe Exotic, the attention-seeking zookeeper from the hit documentary series Tiger King that was released in March of 2020, was also hoping for a last-minute pardon from Trump. He was convicted in April of 2019 for plotting the murder of rival Carole Baskin and for his cruelty towards his animals.
Last year, Exotic wrote a 257-page pardon application to Trump, believing that he would shorten his 22-year sentence. He stated that he was "just some gay, gun-toting redneck in Oklahoma". He also stated that he didn't receive a fair trial. He continued to show his support for Trump throughout his campaign from the election but turned cold when Trump decided not to add him to his list of pardons.
On Wednesday Joe Exotic tweeted, "I was too innocent and too GAY to deserve a Pardon from Trump. I only mattered to Don Jr. when he needed to make a comment about me to boost his social media post. Boy were we all stupid to believe he actually stood for Equal Justice? His corrupt friends all come first."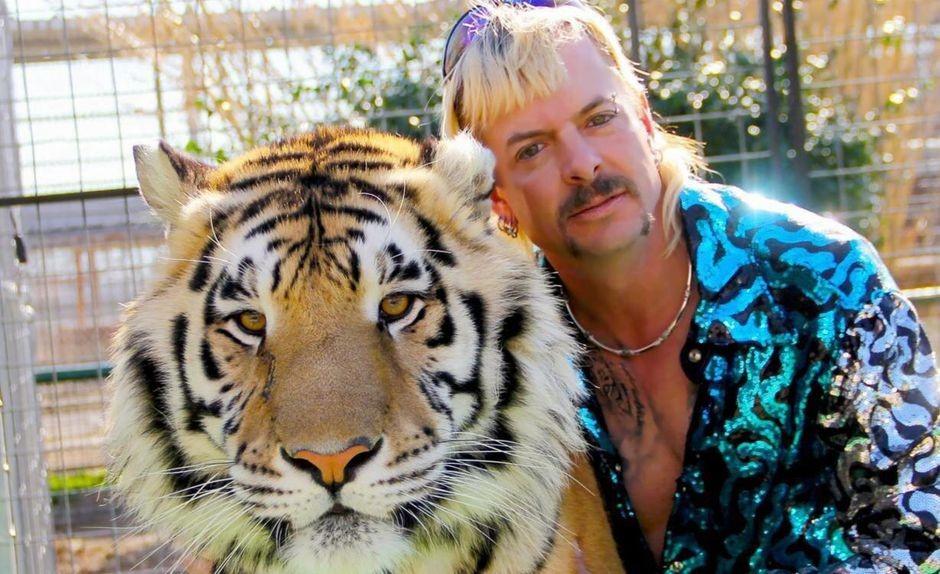 He was truthful in that Don Jr. had in fact previously stated that his extended prison sentence "seems sort of aggressive" while on a radio show earlier in the year. But, he also stated when asked to pardon Joe Exotic, "Maybe not right now, but I can generally be for this just for the meme. And just for frankly watching the media reaction to this thing. It would be pretty amazing to ultimately see that."
Exotic was so sure that Trump would get him released Tuesday that he had a Dodge limo booked to drive him away after he had gotten released. Fans of his lined up outside the prison as well, hoping to meet him as he walked out.
Exotic remains in prison.