Checking In with AP Art Classes
By Michaela Pate
Above is Haley Magnuson's work. Her Sustain Investigation is focused on the balance between life and death.
Assumption is filled with creativity and art. The many talented students bring their art to life each year in so many ways, from theater, ceramics, drawing, painting, photography, to so much more. One of the more advanced level classes that artists in our school take part in is the AP Art class. This is a college level class consisting of a portfolio that students work on throughout the whole year. Once they have completed the portfolio, they send it to the College Board to be scored. As we enter the second semester, the students continue to work hard and update us on their art.
Senior, Julia Elder, is one of the students taking the course this year. When asked about what the students are creating right now, she says that they "are all creating various types of art- photography, color pencils, painting, oil pastels. At the beginning of the year each student picks a topic (sustain investigation) to focus on for the whole year. This topic will guide the rest of the student's pieces." She continues to say the class has a very flexible structure and the students are allowed creative freedoms in this class. They also have peer critique groups every other week to discuss each other's new projects and help brainstorming.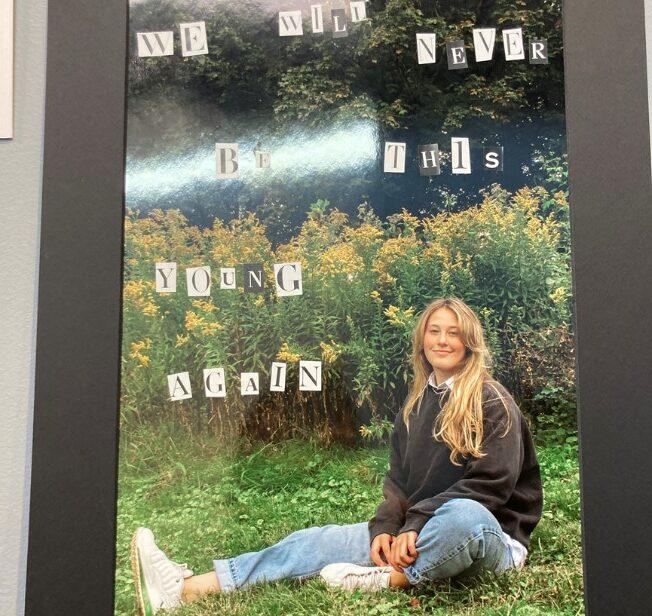 These are two pieces of Julia's work. She said she drew inspiration for her topic because she loves taking pictures of her friends and family, so when it was time to choose a topic she decided to focus on growing up and what teens go through. She also was inspired by lifestyle photographers. There are also so many other topics that students are focusing on such as Cults, Growing up, Dreams, State of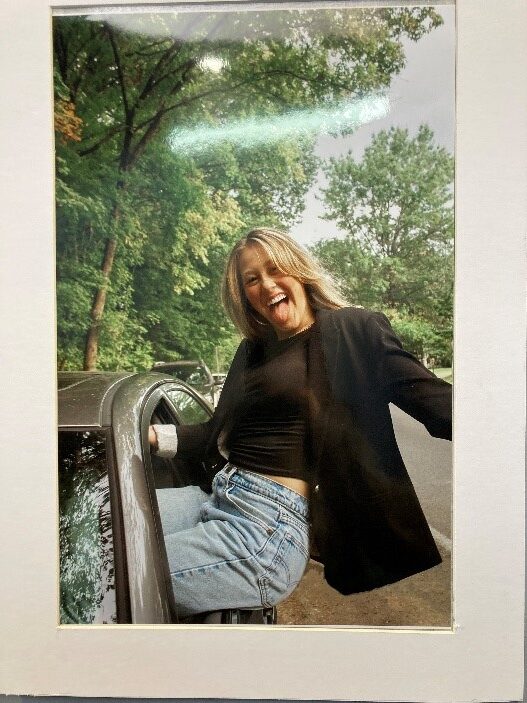 Mind, and Abandonment. All of the art work including descriptions of their topics are all featured in the theater lobby. Each student is proud to show off their pieces that are meaningful to them.
While talking to Mrs. Beirne who teaches the AP art class shared insights on her class. She teaches both AP 2-D art and design and AP Drawing. For 2-D art, students use any medium to pastels, photography, collage, paint, and so much more. AP Drawing consists of using paint and pencils to create their artwork. They must submit a new piece of art every two weeks as well as having critiques. This is a rigorous course and students must submit a total of 12 pieces of art by late April. Ms. Beirne says this year is different due to COVID-19 because the students' portfolio must be submitted online instead of sending in a physical portfolio of their work. She continues to say that her students are hard workers and are dedicated to their art. When asked how the students come up with their topic she says she usually meets in the summer, and asks students to explore, brainstorm, and decide on a topic that they are passionate about. Ms. Beirne says it is typically personal to the artist because that way their creations are about something they care about. Additionally, she says this class is tough and girls cannot be afraid of judgement and must put themselves out there with their art. She says it can be difficult to teach when she has to push her students and be critical of their work. "But that is what makes good artists and how they learn," she says. Ms. Beirne expects a lot from her students and says it is a privilege and an honor to teach this class.