Brady v Mahomes – A Battle Between Generations
By Erin Lewantowicz
On Sunday February 7, one of the most anticipated Super Bowls played out. Kansas City Chiefs versus the Tampa Bay Bucaneers. 25-year-old Patrick Mahomes versus 43-year-old Tom Brady. 2 of the best players in the National Football League went head to head in the biggest football game of the year.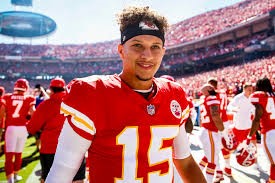 Patrick Mahomes played college football at Texas Tech University. Following this, he entered the 2017 NFL Draft and was the tenth overall selection by the Kansas City Chiefs. Mahomes was named the starter for the Chiefs in 2018 and became the only quarterback to throw for over 5,000 yards in a season in both college and the NFL. In the 2019-2020 season, Mahomes led the Chiefs to a Super Bowl victory, and he was awarded the Super Bowl MVP Award. This season, he led the Chiefs to a 14-2 regular season record and was ready for a back-to-back Super Bowl victory…until Tom Brady got there too.
Tom Brady played college football for the University of Michigan and was the 199th pick in the 2000 NFL Draft. He spent 20 seasons with the New England Patriots and won 6 Super Bowl Titles with them. At age 40, he was named the oldest NFL MVP in 2017. He has a multitude of NFL and franchise records from the past 21 years in the NFL. Last season, he signed with the Tampa Bay Buccaneers looking for a fresh start, and he got just what he wanted. With a new team, he led the Buccaneers all the way to the Super Bowl, looking for his 7th Super Bowl Title.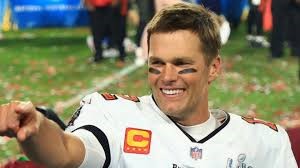 On Sunday February 7th, 2 of the greatest NFL players competed in the biggest game of the year, and Tom Brady and the Buccaneers came out on top. The Buccaneers defeated the Chiefs 31-9, and Brady celebrated with his 7th Super Bowl win. Brady now has more Super Bowl wins than any franchise in history (Pittsburgh Steelers and New England Patriots both have 6). No one knows if Brady will retire this year, or how will Mahomes come back next season to avenge the Chiefs?