By Claire Burgin
During the 55th annual Super Bowl,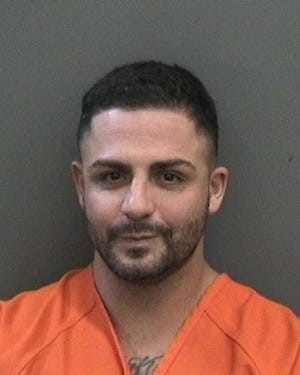 roughly 25,000 individuals entered the Raymond James Stadium to watch the Kansas City Chiefs and the Tampa Bay Buccaneers play for the highest honor in national football. One of the 25,000 individuals present at the game was Yuri Andrade.  Mr. Andrade is a 31-year old, Boca Raton, Florida resident who caught the eyes of all 91 million viewers of this years Super Bowl. During the 4th quarter of the game, Yuri Andrade illegally jumped the fencing near his seats in the stadium and began to run across the field in a neon pink leotard. With five minutes and 3 seconds remaining in the game, viewers saw him sprint across the screen and halt the play of game. Eventually, a security guard was able to tackle him at the 3-yard line. As other guards were able to hold him down, they tied his hands and escorted him out of the stadium. The other fans in the stadium offered him a round of applause as he exited.
Mr. Andrade was taken to the Hillsborough County Sheriff's Office and faced a misdemeanor trespassing charge. Although, he did not spend long in jail. Mr. Andrade was released from jail shortly before 8 a.m. on Monday after posting a cash bond of $500. When asked about his actions, Yuri said, "It was just a joke between friends, pretty much. It was nothing crazy like I was trying to harm anyone." Since his release on Monday, Mr. Andrade has had a strong presence on social media by posting many articles, memes, and selfies on his Instagram and Twitter promoting his trespassing at the Super Bowl.