By Annie O'Dea
There are no spoilers in this review!!
Lara Jean and Peter return to screens in Netflix's To All the Boys: Always and Forever, the third installment of the To All the Boys I've Loved Before trilogy. It is adapted from the book Always and Forever, Lara Jean by Jenny Han. This new story is set at the end of the two senior's year where they experience what typical high school seniors do: a big senior trip, college decisions, prom, and of course, graduation.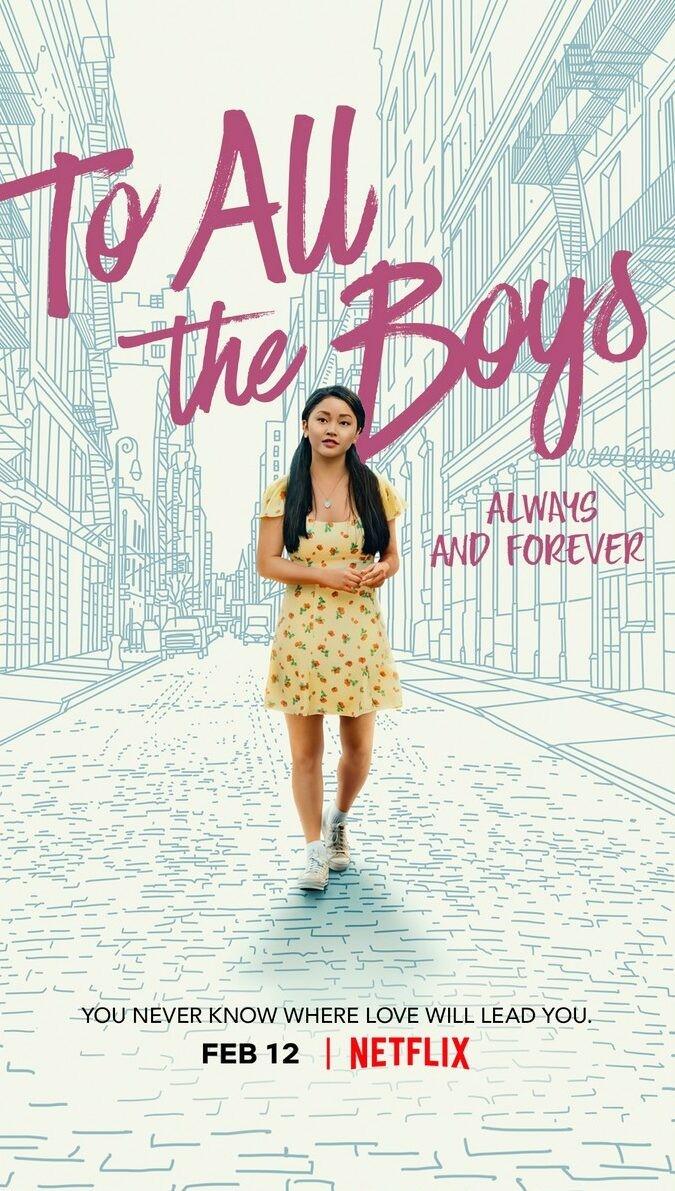 This movie doesn't miss out in throwing you right back into the universe Jenny Han has so perfectly created. Kitty is even wittier, Lara Jean does even more baking, and Peter is just as cute. It is also filled with great music, countless references to other rom-coms, and some allusions to Pride and Prejudice that loaded my heart with joy.
All is not perfect with Peter and Lara Jean, though. They are not immune to feeling of impending doom that awaits most high school relationships at the end of senior year- college. Sadly, Lara Jean doesn't get into Stanford and all their plans for the future are put into question. Will their love win out?
Peter and Lara Jean's parents also have a bigger role in this movie. Lara Jean's dad decides to give love another try after the passing of his wife. Peter's dad tries to rekindle a very broken relationship with Peter after being out of the picture for so long.
While the plot is very predictable at times, To All the Boys was visually enthralling. The opening scene of spring break in Seoul was shot beautifully. It looked as if the characters were emerging out of the page of a book, and the rest of the movie was just as charming and bright.
In conclusion, this movie was the perfect ending to a pretty good trilogy.