By Emily Dewey
On Wednesday January 20, 2021, America Ina ugurated a new President and Vice President. Joe Biden and Kamala Harris promised to address the climate crisis, fight for racial equality, tackle the Coronavirus pandemic, Immigration issues, LGBTQIA+ rights, and more with their 100-day plan. Within his first several hours in office after inauguration, he signed a whopping 17 executive orders.
COVID-19
Most of the executive orders signed so briskly were to combat problems with the ongoing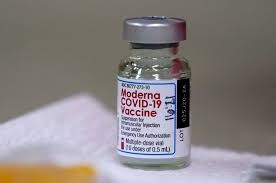 pandemic. A mask mandate on federal property is one that most were excited to hear about. Coming from President Biden himself, "Social distancing and proper mask usage will be STRICTLY enforced on grounds of federal property." Additionally, Biden signed into place a healthcare equity act to ensure that poorer communities have access to testing and treatment. Biden proves he will listen to scientists when he asked Dr. Fauci to join his healthcare/ COVID-19 response team. Others to join his healthcare team are Jeff Zients as the pandemic response coordinator, Marcella Nunez-Smith as the COVID-19 equity task force chair, Andy Slavitt as the senior advisor for COVID-19 response, and David Kessler as the COVID-19 task force co-chair; head of vaccination program. The popular "100 million in 100 days" initiative sets a goal to have 100 million Americans vaccinated fully within the first 100 days of his presidency. So far, fifty-three million have received one or both doses. The last groundbreaking attack on COVID-19 so far is the return to the World Health Organization (WHO), overturning a process began from the former President to withdraw.
Environmental Action
Although the climate is equally as important as the other crucial topics discussed, there hasn't been as much change in the past month. This is not to say there won't be tremendous change during, and after, the Biden-Harris Administration. During the mix of 17 executive orders, America rejoined the Paris Climate Accord that Donald Trump withdrew from last year. Additionally, President Biden directed agencies to review and reverse more than 100 Trump actions on the environment, started developing a climate finance plan, established the "National Climate Task Force" in 12 federal departments, and a plethora of committees to eliminate nonrenewable energy usage by the year 2030.
An executive order establishing the Presidents council of advisors on science and technology was signed to ensure the best decisions based on data gathering, science, and non- political interference was signed. Before the Inauguration of Joe Biden and Kamala Harris, Donald Trump put in place a permit for drilling of the Keystone XL oil pipeline. This became an extremely controversial and crucial issue for millions of Americans. The pipeline would lead to extinction of many animal species, and a setback in the climate crises. When Biden walked into office, this was one of the first permits to be cancelled, resulting in the pipeline to be stopped.
Racial Equality
            According to NPR, "Biden is set to launch a whole-government initiative to advance racial equity." This became a crucial issue after the numerous instances of inequality over the years, with the many events of this past summer pushing this action over the edge. On January 20th, Biden signed an executive order to advance racial equality and support for underserved communities through the federal government.
So far, a White House memorandum has been issued titled 'Condemning and Combating Racism, Xenophobia, and Intolerance against Asian Americans and Pacific Islanders in the United States.' With this, the new President pledges to crack down on Xenophobia against Asian-Americans with the rise of hate crimes and harassment during the pandemic, which has been argues to have been fueled by the referring of the Coronavirus as the 'China Virus', started by former President Donald Trump.
LGBTQ+ Rights
Thousands of Americans rejoiced as Joe Biden repealed a law passed under the Trump administrations, banning transgender Americans from joining/ being in the military. This took place during his first year of office and was repealed in Biden's first week. Straight from a statement released by the White House entitled 'Executive Order on Preventing and Combating Discrimination on the Basis of Gender Identity or Sexual Orientations' the repeal reads "Transgender service members will no longer be subject to the possibility of discharge or separation on the basis of gender identity, President Biden believes that gender identity should not be a bar to military service, and that America's strength is found in its diversity." Rachel Levin, Pennsylvania's top health official, is now the first transgender assistant secretary of health to be confirmed by the US Senate. Lastly, it is now an executive order that "[e]very person should be treated with respect and dignity and should be able to live without fear, no matter who they are or whom they love."
Immigration
President Biden has wasted no time in policies and reform for immigration. On February 2nd, Biden signed three executive orders to reverse many actions put in place in the past 4 years. The first one created a task force to successfully and safely reunite families with children who were forcibly separated at the border. Biden voices his opinion on the matter of the executive orders, clarifying "I'm not making new law; I'm eliminating bad policy." Joe Biden has also developed a strategy to identify the root cause of migration from Central- American countries.
One of the most notable actions on immigration is the halt to the wall at the United States and Mexico border. This wall was one of the main issues behind former President Donald Trump's agenda. After 4 years of work, it will be left alone and not completed. DACA will be protected, similar to the Obama-Biden administration, and will allow Dreamers to apply for permanent legal status and temporary deportation deferments to be put into place.
The "Muslim Ban" is now revoked. This ban was directly projected towards keeping those of the Islam faith out of the United States. Biden's executive order said, "Trumps Muslim ban was not only discriminatory and contrary to Americas values, it undermined national security."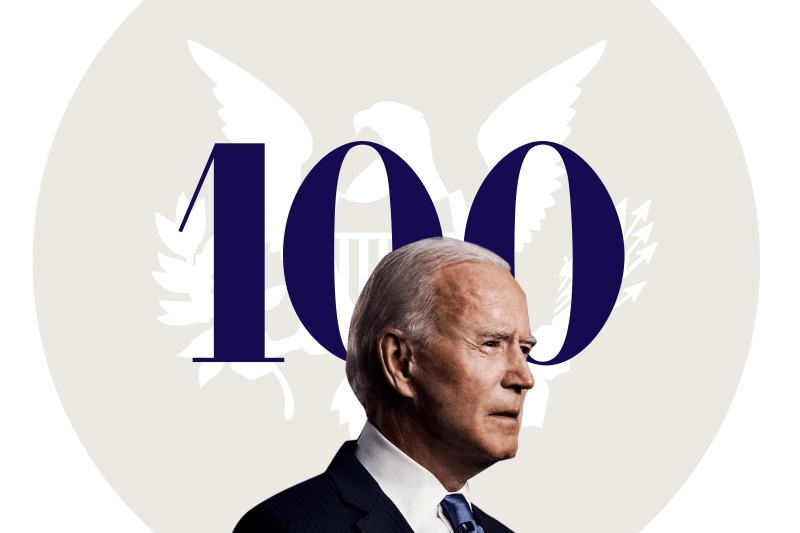 100 Days
What's next for the Biden-Harris Administration? You can check it out on any reliable news website, including details into all the issues already addressed, and more! This includes ending private prisons, major Criminal Justice reform, the Economy, Healthcare, and Education.