Glaciers and Avalanches in India
By Annie O'Dea
In India's northern state of Uttarakhand, part of a Himalayan glacier fell into a river on February 7, causing a flash flood of water and rocks to burst down the mountain and smash a dam. At least 32 people died, and more than 170 people are missing, many of them workers in underground tunnels in two hydroelectric projects in the Chamoli district. The avalanche cut off 13 villages and 2,500 because of the immensity of flooding caused by the glacier.
It is not uncommon for things like landslides and flash floods to occur in these types of environments, especially in the Himalayan region. Scientists are investing the cause of the incident and believe that the glacier was hanging on a slope but the part of the rock holding it up weakened as the ice around it thawed and froze, and eventually the glacier broke off.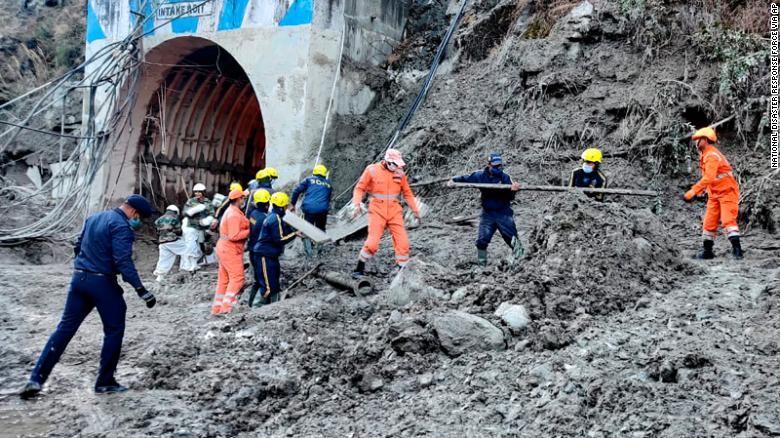 The main factor of this is climate change, according to Dr. Kalachand Sain, director of the Dehradun-based Wadia Institute of Himalayan Geology, which sent the team of the scientists to the site. It causes the rapid temperature changes that allow the cycle of melting and freezing of ice. The ice in the glacier eventually weakened, allowing it to break off.
Others describe it as more of, "an ecological catastrophe waiting to happen." They blame the spiking increase in the amount of construction along the state's rivers with new dams, projects, and infrastructure. The Uttarakhand police official stated, "This was a one-time incident. The glacier broke, and with … debris all came down and flooded the power project here."
Indian Prime Minister Narendra Modi tweeted after the disaster, "India stands with Uttarakhand and the nation prays for everyone's safety there. Have been continuously speaking to senior authorities and getting updates on NDRF (National Disaster Response Force) deployment, rescue work and relief operations."