By Avery Dobozi
Imagine it is a cold, winter day. Snow flurries have been falling for hours, and school has been called off. You make a warm cup of hot chocolate and settle in for winter movie. Unfortunately, you realize there is nothing to watch. Never fear, here is a list of the best winter movies to watch when it's cold out!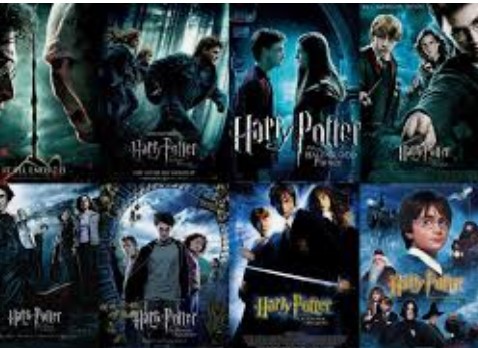 It is never a bad idea to settle in and binge your favorite movie series. Harry Potter is a classic series to watch when you can't leave the house. This series is a long one, so it is perfect for an icy week! There is also The Hunger Games series, if you want to watch a shorter movie series! Cuddling up and watching a good movie series is a great way to pass the time and enjoy the snowfall!
If you want to watch a thriller on a snowy day, The Shining is a great option. It is set in the snowy mountains of Colorado, so it will completely match the weather. This movie, based on a Stephen King novel, never gets old. This psychological thriller follows a family taking care of a hotel during the winter. Be careful though… don't get too scared!
Although Christmas was a few months ago, nothing sets the mood like a great Christmas movie. Flashback to Christmas season, and watch a classic, like Home Alone, The Christmas Story, or even Elf. Christmas movies are amazing a cheerful year-round! To really get back into the Christmas spirit, consider making some Christmas cookies as well!
Not only are there some great classics to watch on a wintry day, there are also some new movies coming out this winter! The Little Things is a new crime movie on HBO. It follows two detectives trying to solve a series of murders that somehow connects to their pasts. This movie is a great new one, and the ending is very shocking.
Coming to America 2 is the sequel to the hit movie Coming to America. The second one will be coming out this winter. To gear up for the new sequel, it is a great idea to watch the first Coming to America to refresh yourself on the hilarious story!
To All the Boys: Always and Forever just came out on Netflix. It is the third To All the Boys movie, and it'd be a great new movie to watch on a wintry day! Once again, it follows the relationship of Lara Jean and Peter as they battle making plans for college. If your really snowed in, consider watching all three of the movies in the series.
To feel a little extra nostalgia on a snowy day, you may want to watch some classic Disney films! There are so many to choose from, and all of them are great, so make some hot chocolate, grab some popcorn, and turn on your favorite Disney movie to watch the snowfall.
With all the snow we have been getting recently, these are some great movie options to curb boredom!