By Riley Stull
"From the day I started Assumption in 2017, the one thing that I wanted to do was make a difference.  I joined clubs, sports, student government, associations, etc. I wanted to impact others and leave feeling accomplished. After today, I can wholeheartedly say that I have made a difference." – Molly Potter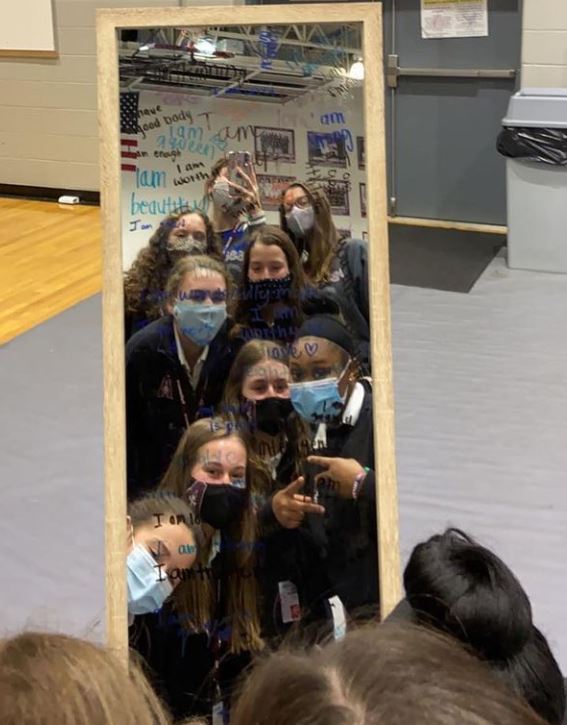 Mission Week was full of growth for people in every class. The freshmen realized just how loved they are, the sophomores learned about their responsibility to make a difference, the juniors tried to figure out their future, and the seniors were just all over the place. Many seniors took the chance to relive their freshman year by being a freshman leader. One of those seniors was Molly Potter. Molly says, "I feel complete. I made a difference in 9 different lives and helped them to experience the love & compassion that I have experienced at Assumption. Some of the girls even told me that I changed their life."
Molly's experience was not unique. Almost all of the seniors felt overwhelmed by the week they got to experience. On Monday, the freshmen experienced what the rest of the school did. Many freshmen loved the segment with Kevin Pearce. Tuesday was the beginning of a "retreat" experience but from home, with Wednesday and Thursday continuing that at school. Most of the seniors said that their favorite day was Thursday.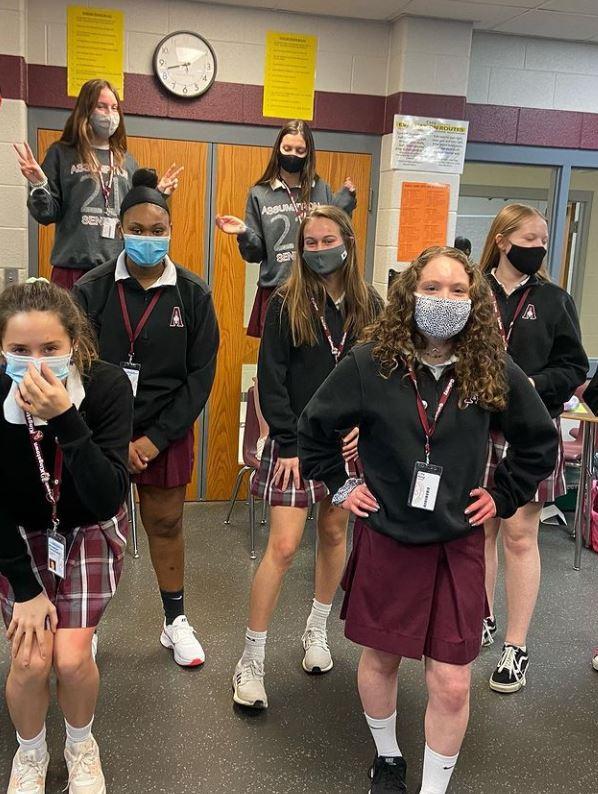 Seniors Claire Burgin and Emily Letterle led a group together that created a lip dub for the Final Showcase. The song they chose was "Who Says" by Selena Gomez. All of the freshmen loved this lip dub because of the effort shown in both the filming and editing. Another group whose effort stood out was the cookie decorating group and their edible decorating skills. This group was led by seniors Erin Lewantowicz and Courtney Williams. The cookies turned out great and the girls got very creative with the decorating.
Overall, Freshman Mission Week was a big success that left a mark on both seniors and freshmen. All students were grateful to be able to come into school for 2 days to be together, and they were even more grateful to have such an impactful experience.