By Sarah Koch
With all the craziness of this year, it's no surprise that many students are struggling with their mental health right now.  According to the New York Times, "Mental health experts worry about the psychological toll on a younger generation that was already experiencing soaring rates of depression, anxiety and suicide before the pandemic."  At least 1/3 of students reported that their mental health has been negatively impacted by the pandemic, and more parents than ever are reporting worrying changes in their teens' behavior.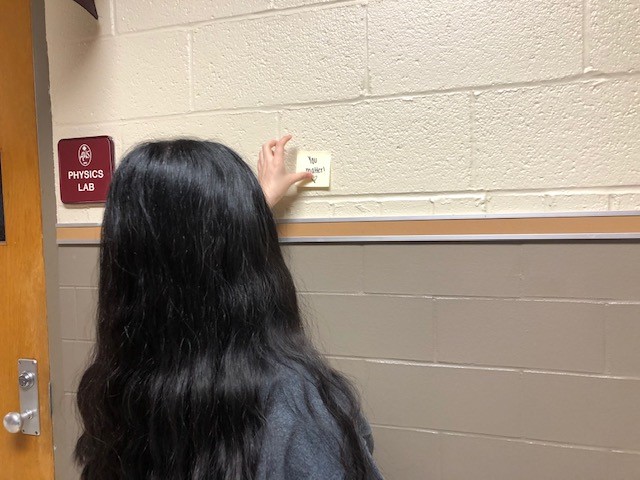 Assumption's Mental Health Awareness club is a group that has been especially mindful of these alarming statistics.  Each year, the MHA club conducts a "Positivity Post-it Initiative" in which club members come together to hang post-it notes with positive messages on them around the school.  In a normal year, this event would have happened much earlier in first semester.  Despite having to work around cohorts, virtual days, social distancing guidelines, and more, the Mental Health Awareness club was finally able to make this project happen for all members of the community of Assumption!  After a virtual Positivity Post-it day for all students was held on Instagram stories last semester, two in-person days were scheduled for the week of March 1st.  The Maroon Cohort's day was Tuesday 3/2, and the Blue Cohort's was Friday 3/5.  Pink Cohort members were also able to participate this week by emailing in images of post-it notes stuck to their computers.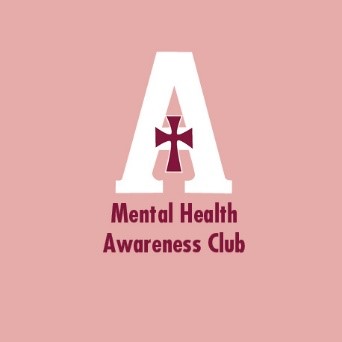 Senior Jacqueline Nguyen is a member and Senior Class Ambassador of the AHS Mental Health Awareness club this year.  When asked why she is a member of this club, Jacqueline replied that she wants "to take the stigma away from mental illnesses.  I've always wanted to grow my knowledge and advocate for others about mental health, and through MHA, I have become more aware and been able to do so."  She and other students volunteered to hang up post-its around the school on Tuesday and Friday morning.  These post-its were made by members of the MHA club leading up to the week of March 1st, and Jacqueline reflected that her favorite part of this project was "seeing the girls read them in the hallways and smile.  Even though I can't see their smile, I can tell."
Jacqueline was right; the post-its did make people smile!  Many of the post-its had messages on them such as "You are a valuable person," "You are enough," "I love my body and all it does for me," and similar affirmations.  This project and the other work of the Mental Health Awareness club, Jacqueline says, have been "an incredible opportunity and experience for me to grow and learn more about mental health."  Her words reflect a mission important to not only the MHA club, but also the entire community of Assumption.
The Positivity Post-it days could not have come at a better time for the community of Assumption.  Though everyone has done an amazing job making the best of these special circumstances, it's no secret that this past year has been tough on the mental health of students, faculty, and staff.  In placing these post-its around the school, the Mental Health Awareness club sought to brighten everyone's day, even if just for a brief moment—and they succeeded!  Thanks to all those who helped make this project happen, especially club moderator Mrs. Deweese!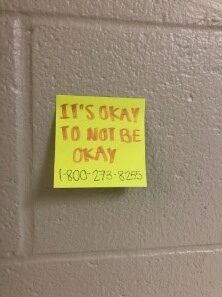 Note: If you or a loved one is struggling with mental health, do not hesitate to reach out to a parent, trusted adult, school counselor, or mental health professional.  Remember that there is no shame in needing help for your mental health and that your struggles are valid no matter their severity.  When in doubt, remember our mantra here at AHS: I am a valuable person.  I have dignity and worth.  What I do makes a difference.  For more mental health resources, visit the MHA club Instagram @rocketsmentalhealth.