Homeless in Louisville Getting the Vaccine
By Sarah Koch
The Johnson & Johnson vaccine marks the third COVID-19 vaccine to be approved by for emergency use by the FDA.  Its authorization opens up new opportunities for many who have not yet been vaccinated.  Louisville, along with a few other cities, has chosen to dedicate a portion of its supply of this new vaccine to inoculating the homeless population.  1,500 doses have been set aside in Louisville for this project.
Johnson & Johnson's vaccine differs from those created by Pfizer and Moderna in that it requires only one dose.  Although it has a lower rate of effectiveness than the other two, a one-dose vaccine is much easier to give to the homeless because it eliminates worry about whether recipients will be able to return to the same place a month later for their booster doses.  Broadbent Arena's vaccine drive-thru—where Assumption teachers got their vaccines—received its first shipment of the Johnson & Johnson vaccine last week, and these doses should be sent to shelters soon.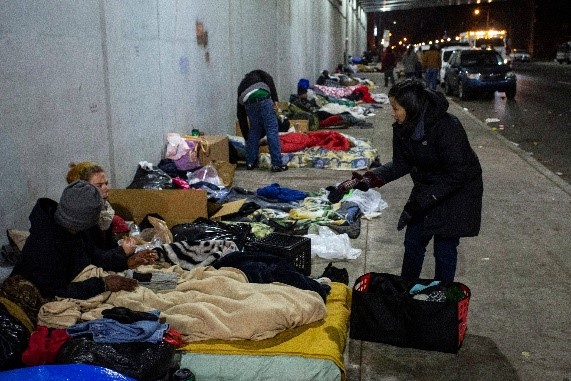 As part of the initiative to vaccinate the homeless population in Louisville, those in shelters will be targeted for vaccination first.  This is because COVID-19 spreads more easily in enclosed, crowded spaces such as shelters as stated by the CDC and healthcare officials.  Erin Rutherford, a training specialist for the Louisville Coalition of the Homeless, stated that vaccine distribution will begin next week at the Salvation Army and Wayside Christian Mission.  These organizations were chosen first because they have the highest number of shelter occupants.  Afterwards, officials will shift to focus on some of the smaller overnight and day shelters; next will be homeless camps and feeding sites such as soup kitchens.
So far, Louisville only has 1,500 doses of the Johnson & Johnson vaccine allocated to the homeless population.  1,500 doses may not seem like a lot, but officials are hoping that they will cover most, if not all, of the homeless population in Louisville.  While the Coalition for the Homeless has not yet released numbers for 2021, it is estimated that the shelter population is 1,000 with anywhere from
120-150 unsheltered people living on the streets or in homeless camps.  Rutherford remarked in Mayor Greg Fischer's weekly COVID-19 update that "I have been told that once we get through those, there might be the possibility to get even more, but we're going to try and get through this 1,500 first."  These 1,500 doses will not be given to shelter staff or homeless outreach workers, both of whom were included in Phase 1B of Kentucky's vaccine distribution plan.  Phase 1B categorizes critical workers who have a high-risk for work-related exposure; teachers were also included in this phase.  Kentucky is currently in Phase 1C—all essential workers—and Dr. Sarah Moyer, Louisville's chief health strategist, assured citizens that the homeless vaccination initiative will not affect the city from moving forward with Phase 1C.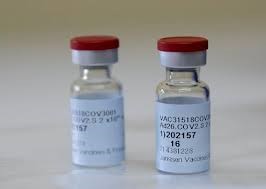 This vaccine news comes concurrently with President Biden's announcement that all adults in the US will be eligible for a COVID-19 vaccine by May 1.  This news came during his national address on the one-year anniversary of the pandemic, and it marks a significant shift towards federal control over the national pandemic response.  So far, individual states have had most of the autonomy when it comes to vaccine rollout and eligibility requirements, but Biden has directed all states to move forward on the Assumption that all adults will be able to be vaccinated this summer.  The President did clarify that "that doesn't mean everyone's going to have that shot immediately, but it means you'll be able to get in line beginning May 1," and he stressed that the US likely won't have enough doses for all adults until at least the end of May.  While this is not huge news for most Assumption students, many members of the Classes of 2021 and 2022 may become eligible soon, depending on their birthdays.  Many students' parents will also be eligible if they have not already been vaccinated.
Expanding eligibility is just the start—the Biden administration has also begun to ramp up vaccination sites, including federal sites and pharmacies.  Biden hopes that this push will help the US return to a more normal state by July 4.  Whether or not the country can meet this goal, this news and the news of Louisville's new vaccination plan are certainly promising beacons of hope in such unprecedented times.