By Lily Bickel
By presidential decree, March is designated as Women's History Month each year. The month has been set aside to recognize the achievements of women in American history. In Santa Rosa, California, Women's History Month started as a local event. In 1978, the Sonoma County Commission on the Status of Women's Education Task Force organized and conducted a "Women's History Week" celebration. The week of March 8 was chosen by the organizers to coincide with International Women's Day. Many groups began their own Women's History Week celebrations the next year, spreading the initiative around the world.
In 1980, the National Women's History Project (now the National Women's History Alliance) led a coalition of women's organizations and historians in successfully lobbying for national recognition. President Jimmy Carter issued the first Presidential Proclamation recognizing March 8th, 1980 as National Women's History Week in February 1980. Until 1987, when Congress passed Public Law 100-9 designating March as "Women's History Month," subsequent Presidents continued to declare a National Women's History Week in March. Between 1988 and 1994, Congress passed more resolutions requiring and authorizing the President to declare March as Women's History Month each year. Since 1995, each president has given an annual proclamation declaring March to be "Women's History Month". The yearly theme is selected and published by the National Women's History Alliance. In 2021, the theme for Women's History Month encapsulates the essence of these trying times. The National Women's History Alliance is extending the annual theme for 2021 to "Valiant Women of the Vote: Refusing to Be Silenced," after several of the women's suffrage centennial celebrations originally planned for 2020 were canceled.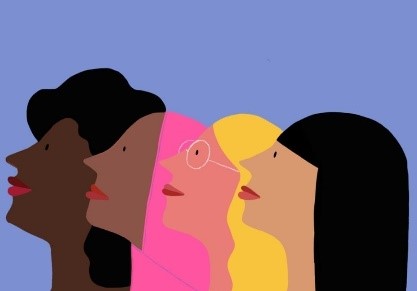 Women have certainly done their share to earn their own celebratory month. From fighting for the right to vote and much more. Women's suffrage activists have always had a strong sense of their own past. Suffragettes, especially Susan B. Anthony, were our first women's historians in many ways. When the fourth volume of Anthony's History of Woman Suffrage was published in 1902, she was 82 years old and proud of what the campaign had achieved. However, with the passing of the nineteenth amendment, there was still working to be done. The government started to require women and African Americans to have poll taxes and take literacy tests. This being said, women such as Alice Paul, who worked in Virginia for the Women's Suffrage movement, were not thrilled with this act. Suffragists introduced a new nickname after the 19th Amendment was passed: woman people.
In many ways, the suffrage movement was an outlier, a once-in-a-lifetime opportunity for a diverse coalition of women to unite under one banner. Rather than staying unified behind a single target in the post-suffrage period, politically active women supported a diverse range of causes. Their political views ranged from progressive to moderate to conservative, but their message was straightforward when it came to politics and public life: "We have come to stay."
Women will always continue to make history in America and around the world. The 19th Amendment is regarded as a watershed moment in American women's culture. Rather than seeing 1920 as the end of the tale, it's better to think of it as the beginning of the next chapter in the history of women's political activism—a story that's still unfolding.