By Natalie Koch
Spring break draws nearer and nearer, and the community of Assumption finds themselves back where the pandemic started a year ago. Last year we were warned to socially distance as much as possible, but that definitely didn't happen given that most people already had plans. This year, however, it's crucial to make safe and smart decisions during the break. There's no doubt that travel will still be occurring this spring break like it did last year, but there are some guidelines you can follow to lessen the spread of the virus.
If you are planning to travel somewhere, do research ahead of time. Find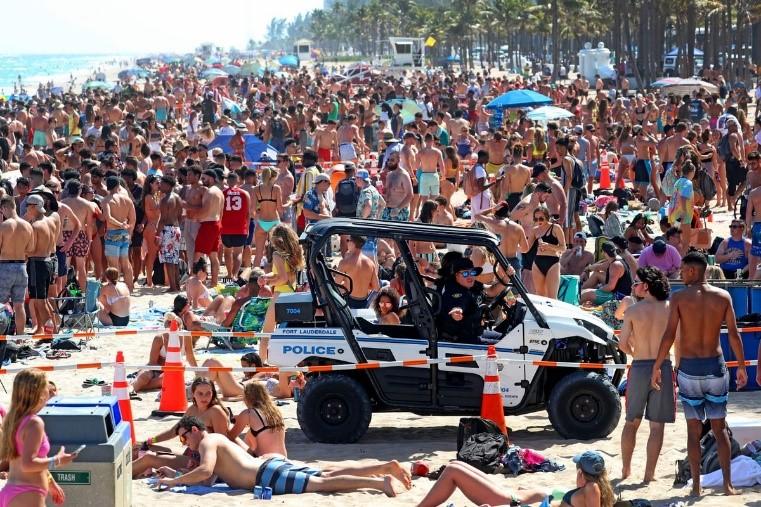 out the statistics of transmission and potential health care services in the area. Even though you may feel safe about traveling somewhere that's outdoors, transmission can still happen if necessary precautions aren't taken. Stay physically distant, inside and outside, no matter where you go. It's understandable to not want to wear masks on a beach but be ready to put one once you go inside any buildings.
The pandemic isn't over, even though it seems like we're getting close to the end with the vaccine being circulated. No one wants to be missing out on the fun experiences that come with spring break, but understand the possibility of having a normal summer if spring break goes smoothly. We need this final push to get over the pandemic hill, and it's up to our school community to maintain this integrity throughout spring break.
There are still ways to have safe fun this break, so please keep this in mind. Laying low is a perfectly reasonable thing to do. We hope you enjoy your break regardless of what you do however, as long as you do it safely!