Vaccine Update for the U.S.
By Erin Lewantowicz
*Update: Article was written before the CD C issued their announcement asking the the Johnson and Johnson vaccine be suspended due to concerns about blood clots in recipients*
The COVID-19 pandemic has left a lasting impact on our world. Not long ago, it seemed like there was no hope for an end to this, but now vaccines have been administered worldwide. More than 704 million doses have been administered.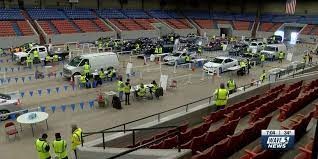 In the United States, 171 million doses have been given. The most recent vaccination rate is at 3,029,052 doses per day, on average. If this continues, it will take about another 3 months to vaccinate 75% of the population. Anthony Fauci said that vaccinating between 70% and 85% of the population would enable a return to normalcy.
The US is leading the world in vaccines administered and more help is on the way. The US has been promised enough shots to fully vaccinate 300 million people by the end of May. That is enough to vaccinate every adult in the US; Clinical studies for vaccines for children are currently underway. There are 3 vaccines being distributed in the US: Pfizer, Moderna, and Johnson & Johnson. The latter only requires a single dose, while Pfizer and Moderna require 2 doses for an individual to be fully vaccinated.
New vaccine supplies have allowed states to open up their eligibility requirements. Fortunately, President Joe Biden says that 90% of Americans will be free to sign up for a shot by April 19. Before, eligibility has been based upon age, medical conditions, and occupation.
In other good news, in the 11 states where vaccines have been given to cover at least 30% of the population, COVID-19 rates have generally been flattening or declining. According to CDC Guidelines, the vaccines take about 2 weeks to develop fully immunity. After being fully vaccinated and waiting 14 days, individuals can safely meet with other fully vaccinated people without wearing masks. It is important to note that the CDC still advises against traveling and recommends wearing a mask and social distancing in public while the virus is still circulating.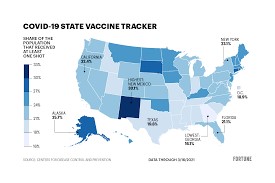 In Kentucky, 20.7% of the population has been fully vaccinated, and 34% have received their first dose. Kentucky has opened up vaccination appointments to the population aged 16 and older. The only people unable to get the vaccine are those 15 and younger which is about 18% of the population. A mass vaccination site opening on April 12 is the Cardinal Stadium in downtown Louisville. They have started accepting appointments, and you can schedule your own at this link: https://uoflhealth.org/louisville-covid-19-vaccinations/
The CDC is donating $40 million to Kentucky to help ensure equitable vaccine rollout. Like other states, Kentucky is lagging in getting those hit hardest by the pandemic vaccinated, specifically minorities. Black Kentuckians make up 8% of the population, but only 5% of those vaccinated. White people make up about 85% of those vaccinated. The CDC recommends that Kentucky use the money for door-to-door outreach to help spread awareness about the vaccine and to help people sign up for appointments or hire community health workers who perform bilingual health outreach to provide people with care to get the vaccine.
Hopefully, Kentucky, the US, and the world continue fighting this uphill battle of getting individuals vaccinated. Make sure you get your vaccine ASAP!