AHS Students Are Getting Vaccinated!
By Sarah Koch
Recently, Kentuckians received some good news about COVID vaccinations: in addition to providing vaccines for all members of Phase 1C as part of the state's vaccination plan, everyone in Kentucky age 16 and up will now be eligible for vaccination!  Starting April 12th, many Assumption students were able to receive their first dose.  Appointments are already open through UofL and other providers.
A recent study conducted by Pfizer also brought good news about the success of its vaccine on 12-15 year-olds.  The company reported that in a trial of 2,260 adolescents, it saw a 100% efficacy rate and "robust antibody responses."  Read that, and read it again—100%!  If the Pfizer vaccine is given emergency approval by the FDA for ages 12-15, all members of the community of Assumption could soon be eligible for vaccination.  This would significantly aid plans to return to a fully in-person schedule next school year.  The CDC reports that two people who are considered fully vaccinated—received their second dose at least two weeks prior—can safely spend time together indoors without masks.  If most or all Assumption students were vaccinated, students would likely still need to wear masks but would be able to return to all in-person learning without as many social distancing restrictions.
Because Phase 1C of Kentucky's vaccination plan includes various types of essential workers, many juniors and seniors who have jobs have already been able to get their vaccines.  Combined with those in the process of being vaccinated now, a significant portion of juniors and seniors have received at least one dose!  Charlotte Levenhagen is a senior who was recently vaccinated.  She received her vaccine at Cardinal Stadium through Walgreens.  Charlotte described the process as "fast and easy.  Everyone was really friendly and informative."  While she did experience a reaction to the shot, she remarked that being vaccinated "puts my mind at ease, especially with senior events coming up!"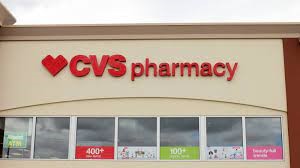 Charlotte is just one of many seniors who will be fully inoculated by graduation.  Sophie Herbig recently received her vaccine at CVS.  Similarly to Charlotte, Sophie described her experience as "quick and easy!"  She experienced a few cold symptoms afterwards but stated that "I feel so relieved and powerful after getting it.  It's almost like the end of a movie, where everything comes together and works out in the end."  Charlotte, Sophie, and many other Assumption students and teachers who have been vaccinated have all shown immense appreciation for the front-line healthcare workers and researchers who made this experience possible for them.  They, and all of us, are ready to take back some control over life and work to slowly get back to normal.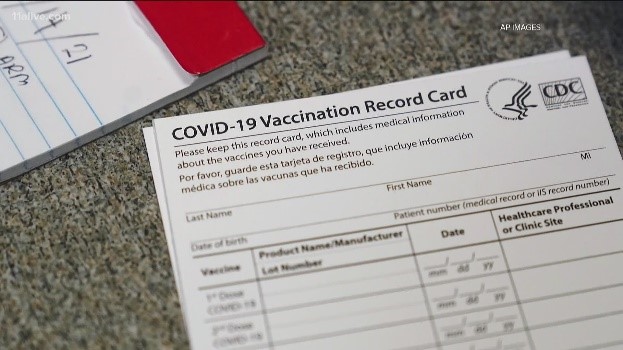 A note about COVID-19 vaccination cards: if you have one, do not laminate it!  These cards will most likely become a requirement for long-distance travel, jobs, sporting events, and other activities; many vaccine "passport" programs are already in the process of being created.  Lamination, though a valid short-term option for preservation, can damage the ink fluids on the paper and make it harder to update the card with booster doses which may be needed in the future.  Instead, many experts are recommending that vaccine card holders take a picture of their card for backup and then store it in a waterproof bag, lanyard card case (like the ones students have for their Assumption IDs), plastic sheet protector, or similar weather-resistant casing that leaves the card accessible.  If you lose your card, return to the place where you were vaccinated to ask for a new one.  And finally, don't just save your vaccination card—be proud of it!  This little white card is a marker of our community's extraordinary resilience and the beginning of a new age for all of us.