Working Hard or Hardly Working?
By Alli Brooks
The Spring musical is in full swing as tech week is approaching. The cast, crew, and directors are all hard at work on the production and eager to share the musical 'Working' by Nina Faso and Stephan Schwartz.
The story of 'Working' is based around the working class. Each actor is representing real people that work and have jobs that deserve recognition for a number of reasons. The musical has also been adapted by Rose Theatre to fit the COVID-19 settings where workers wear masks and teachers teach online classes. It is a significantly appropriate musical to showcase the importance of all jobs especially in the climate of the pandemic.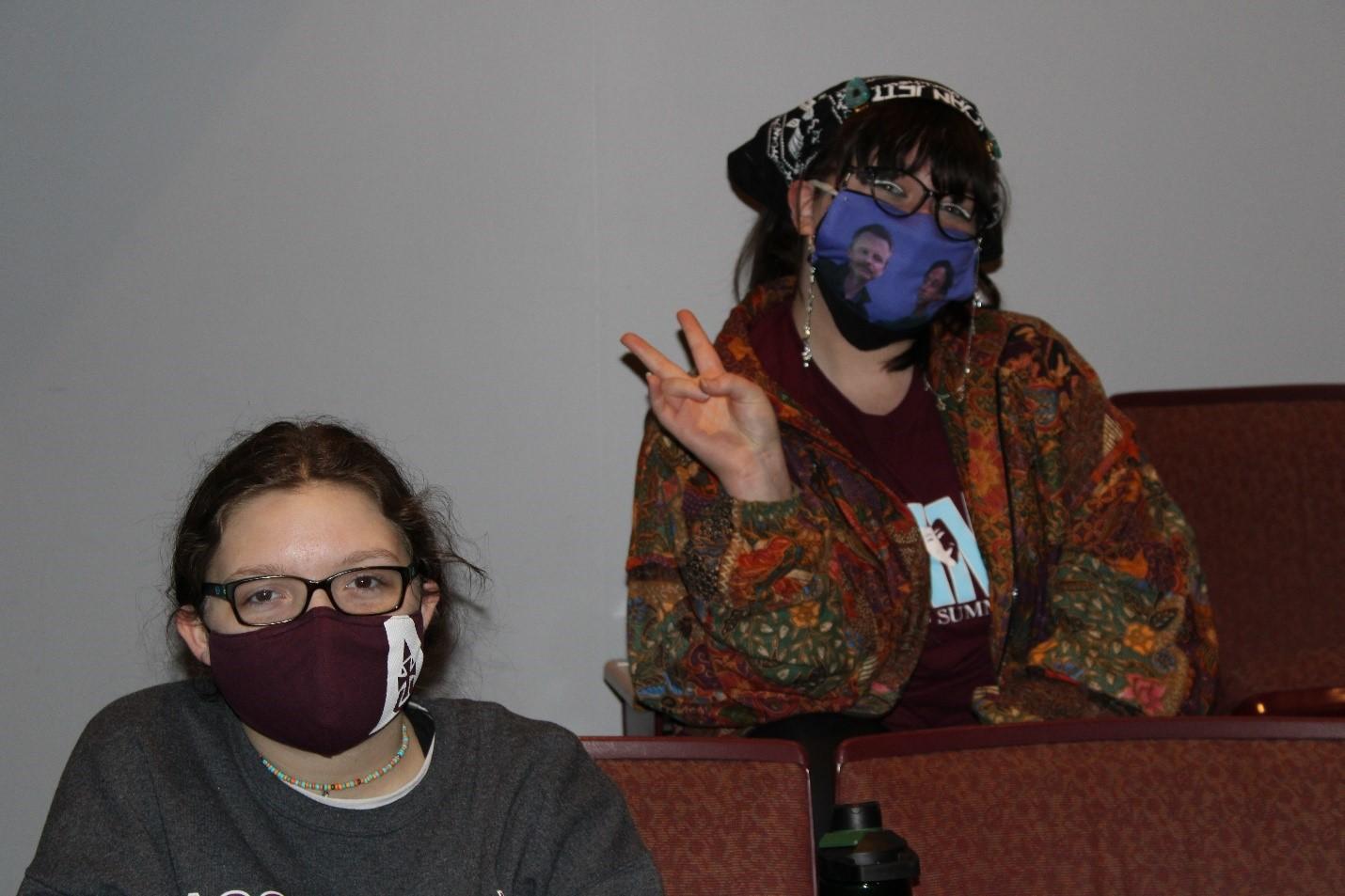 Earlier this semester the Rocket Launch produced a story on the possibilities of what could happen with the production of the musical, but now as it is about one weeks away the plans have been established. The musical will be performed in the theater. The cast and crew will be masked and spaced out, but as the music director, Ms. T, noted, "It's hardly noticeable anymore." There are four performance dates with limited seating of only eighty audience members per night, yet it is definitely an improvement compared to this time a year ago when the play was only available online.
The cast and crew have been having meetings and rehearsals since February of 2021. Everything began with online meetings until it was approved for all members to come to the theatre and work there in March. Then after meetings with administration, Mr. Sumey (the director), got the theatre approved for performances. This has brought some normalcy back to theatre, Ms. T the music director even noted that she could barely tell the masks where there anymore.
There will be a preview night for students and faculty to see the production on April 23rd. The show will also be recorded and available for viewings at a time, that will be announced later. The show dates are the 24th, 25th, 28th, and 29th of April. The energy in the theatre is back, and the members of RTC are ready to have an audience.