By Avery Dobozi
AP testing is right around the corner, beginning in early May. Now is the best time to start studying for your AP exams because it gives you time to review material and familiarize with the question format for each exam. Each AP exam is different, but all of them are graded on a scale of 1-5. There are many great ways to prepare for exams through websites, videos, test books, and flashcards.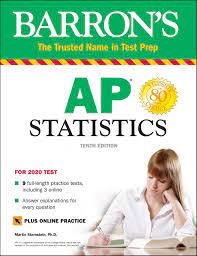 There are a variety of websites to help you study for AP exams. Quizlet is a virtual flashcard app. It allows you to make new sets of flashcards as well as study flashcards made by other people. Most AP classes already have great sets of flashcards made for you to study! Next, Albert.io is another great website. We all have Albert.io accounts for ACT and SAT prep, but did you know that Albert.io has prep for a variety of subjects? There is great prep for many AP classes including multiple choice questions for each units and practice essay questions. Lastly, Kahn Academy is another amazing tool for studying for exams. They have a variety of subjects, explanation videos, and quizzes. If you want to kick start AP studying, check out one of these websites!
Another great way to study for AP exams is by watching YouTube videos! There are so many great channels on the platform that focus on a variety of AP topics. Crash Course, presented by John Green and his brother, Hank, is a frequently visited channel that has full course reviews for Biology, Chemistry, US History, World History, European History, and even Math! These videos are very entertaining and easy to watch. Another great channel for students in AP history classes is Heimler's History! Heimler is an AP history teacher that makes videos, topic by topic, for all AP histories! He even goes in depth on how to write successful essays on the exam! AP even has a YouTube channel with videos from AP teachers! Their channel is called "Advanced Placement," if you want to check it out!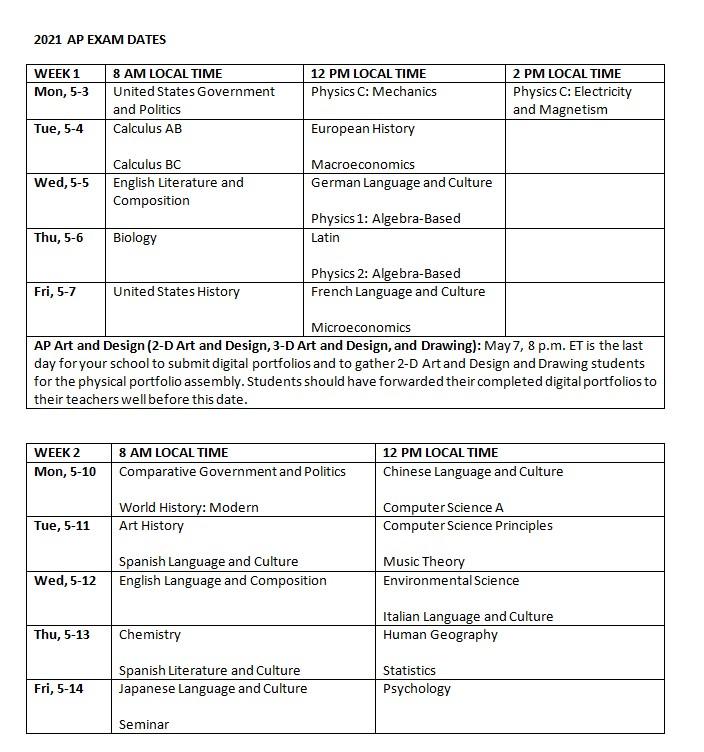 Review books are a great way to get all of the information from the past year while also studying at your own pace! Books usually focus on all subjects addressed over the year while also giving instructions on how to thoughtfully write the essay aspects of your exam like free response questions, short answer questions, and document based questions. All review books can be purchased on Amazon or even at the local bookstore! Much analysis has been done by critics to find the best AP review books, and common contenders are Barrons and Princeton Review. Both of these publishers have review books for almost every subject!
Lastly, a great way to score a 5 on exams is to start studying early! Even just watching YouTube videos or doing a set of flashcards every day will boost your chances at acing the exams! It is also extremely important to look and study the rubrics for each exam, so you know exactly what is being asked for!
Don't stress over exams too much! Even if you don't get the score you want, AP classes are amazing preparation for college! Just do your best, and don't worry about what happens!