Iron Man 3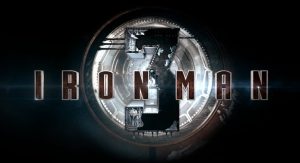 By. Sydney Stansbury
Following the release of the first two movies, Iron Man 3 was released on May 3rd. Opening weekend earned this movie $175 million the first weekend alone.
The movie, starring Robert Downey Jr. and Gwyneth Paltrow, follows Iron Man in his crusades to save his country and his true love, Pepper Potts, from the Mandarins. Forced into some tight situations, Iron Man must rely on his instincts and the mechanical abilities of Harley Keener, his teenage protégé.
Downey Jr. impressed the audience yet again with his charisma and charming wit as Iron Man. This is his third Iron Man film, but his fourth time playing the character. In 2012, Downey Jr. starred as Iron Man in The Avengers. This film was another box office hit, hitting over $200 million on the first weekend.
Critiques argue that Iron Man 3 is some of Robert Downey Jr.'s best work. In the film he struggles with the conflict of choosing between Iron Man and Pepper. His growing obsession with his alter ego starts to really bother Pepper who, in turn, tells him that he eventually must choose.
Marvel comic fans and Robert Downey Jr. fans alike are sure to enjoy this action packed film. Iron Man 3 received 4 stars according to rottentomatoes.com.