Kentucky gets a taste of East Chicago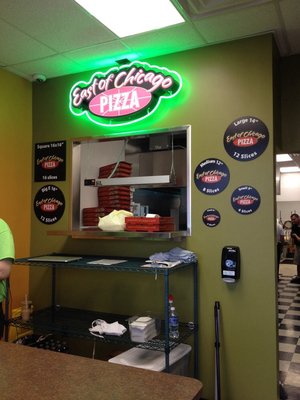 Kennedy Frantz
A take-out/delivery Chicago style pizza right in Middletown. East Chicago is a walk-in and order pizza place located in the same shopping strip as Peking City Bistro, Police Doughnuts, etc.
On the wall behind where you order, there are black circles and squares that let you know how big or small the pizza is. I ordered, waited, and the pizza was out in 15-20 minutes.
When I got home, the pizza was still hot. The prices are very reasonable for the amount of pizza you get.
I will definitely be returning, whether it's for the Chicago style pizza, dessert, wings, salads, subs, or your typical pizza appetizers.