Swift "Shakes It Off" in new music video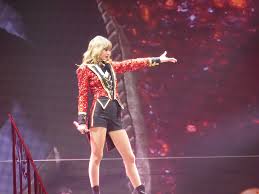 Taylor Swift dropped her single "Shake It Off" accompanied with a music video yesterday. The video features Swift in multiple dancing backgrounds including ballet, hip hop, cheerleading, and interpretive. The song is the first released single off of her upcoming album, "1989". "Shake It Off" is a clear pop track highlighting the negative comments Swift has received, and her reaction to those comments – being to shake them off. The lyrics stress the fact that "haters gonna hate" and "players gonna play," but Swift will just "shake it off." The video gathered over four million views within the first day of its release. The full album, which she has said will be her first official pop album, is scheduled to come out on Oct. 27.
Check out the poll and vote!