Where to Buy New Fall Outfits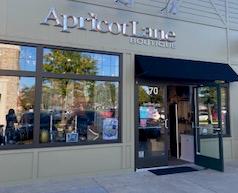 Fall. My favorite time of the year. It's the season of pumpkins, scary movies, hayrides, and of course, sweaters and leggings!
Since it's officially fall, it's important that we all update our wardrobes for the new season. Sometimes it's hard to discover where to get new outfits for the changing season. So, I put together a list of the best places to get the perfect new outfits for fall. All of these stores are also locally owned small businesses, so you know that when you shop at these places, your money is going to helping someone real and supporting their dreams.
Apricot Lane
1301 Herr Lane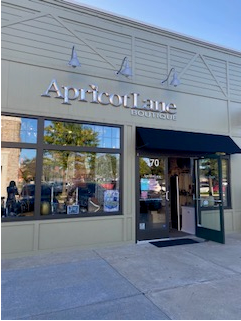 Apricot Lane has been opened since November of 2010. This boutique really has that family feel. They have clothes for everyone. They have pieces that look older and pieces perfect for us high schoolers. When asked about what her favorite part of owning a boutique is, owner Wendy Bootes said, "I love going to market and seeing new trends and choosing what will work for Apricot Lane." Wendy certainly does choose a lot of new clothes. Apricot Lane gets new clothes in every day. This means you will have no problem picking out new fall attire. Wendy says, "everyone needs fun new sweaters for fall." Very true, Wendy, everyone does need cozy and cute sweaters, which Apricot Lane has plenty of. They also have the cutest jewelry, dresses, and booties. Stop into Apricot Lane for cute clothes your whole family will love!
The Prickly Pear Boutique
11505 Main St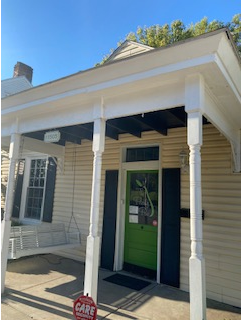 The Prickly Pear in Middletown has unique items for a small price. They have everything from blankets, to dresses, to jewelry, to everyone's favorite Pomchie face masks. My personal favorite item from The Prickly Pear is their jewelry. When asked kinds of clothes could she see Assumption students wearing, Amy Quinlan , said "the high school girls (and even older) are loving the flared skorts! We have sold out different colors very quickly and keep on reordering! They look so cute with booties and will transition into cooler temps with boots and sweaters!" The Prickly Pear obviously has the cutest clothes, but what about their service? It's always nice to be able to find trendy and chic clothes, but if the customer service isn't good, the shopping experience isn't as pleasurable. Amy says "there's just something rewarding about shopping in a small boutique owned by someone local! Our customers keep telling us how nice it is to get such wonderful customer service and we truly love getting to know the customers who support us! Compared to going to a mall, you'll receive warm smiles and happy greetings, and you'll appreciate the great prices we offer! By shopping small, you're supporting someone's passion and hard work to provide great items and their full-time business." So, if you want to shop somewhere that has friendly environment and cute clothes, head over to The Prickly Pear!
Cordial Lee
10880 KY-44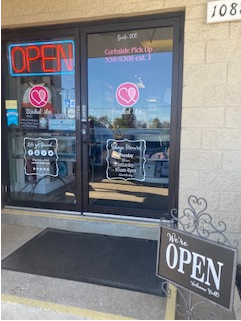 Cordial Lee in Mt. Washington has everything from casual t shirts, to soft jackets, to fun earrings. It's the absolute best place to buy gifts! They have the fuzzy socks, swig cups, candles, and more. When asked about what fall item does everyone need in their closet, owner, Shelby Packer, said "A plaid shacket and a pom pom beanie." It seems like every boutique in town is carrying shackets! Another cool thing about Cordial Lee is that they can monogram anything and everything! Just bring in whatever you want monogramed, and they will happily do it! I wanted to know more about Packer's experience in owning her own business. When asked about her favorite aspect of owning her own business, she answered "This is a family business. I started my business when my oldest daughter was a baby. She's now an employee and works in the store. I love that our employees have become family and our customers have become our friends. There's nothing better than a small business!" Stop into Cordial Lee for gifts for family and friends, and to support a family business.
By Sydney Ott
The next time you are in need of new fall attire be sure to stop into any of these boutiques! And always, support your local small businesses!