It's finally the most wonderful time of the year, Rockets! Christmas is right around the corner, so it's time to buy presents for your friends and family members. And, what better place to get them than Assumption's own campus store? The campus store has adorable new items, such as water bottles, sweatshirts, sweatpants, hats, keychains, and more. Here's a list of my favorite new items every rocket would love!
This cute, Assumption Swig tumbler is a gorgeous baby pink color. It makes the perfect gifts for coffee drinkers because it stays hot for 12 hours. If you wanted to drink something cold, the tumbler stays cold for 24 hours. It is also dishwasher safe, so it is super easy and convenient to clean! It costs $35 and comes in blue and maroon as well.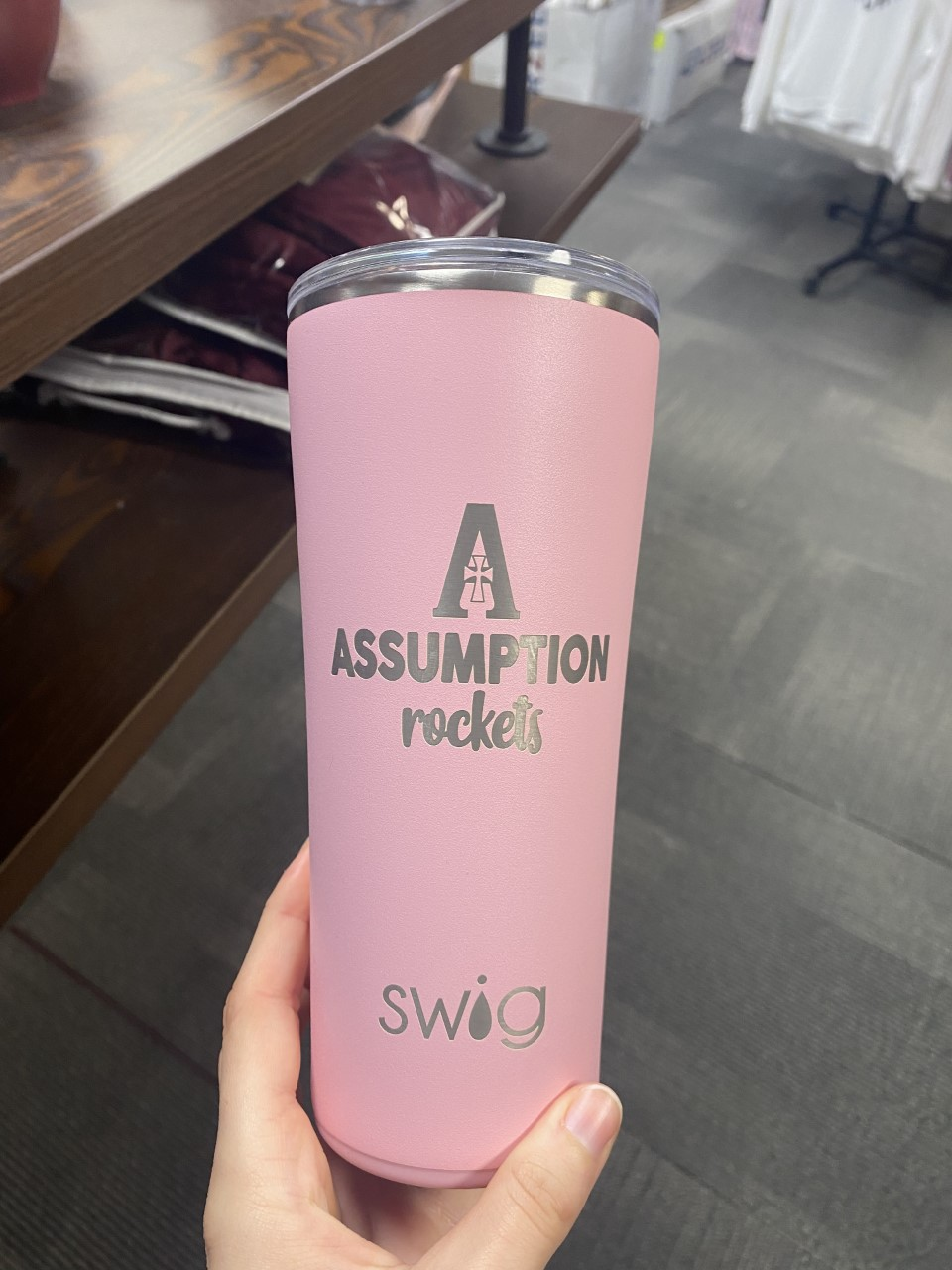 This black baseball cap with the red Assumption logo on it makes a great present for dads, uncles, brothers, grandpa's, and more. It's a very nice hat that is also great quality! The campus store also has several more hats in various colors, such as, grey, maroon, and light blue. The hat retails for $30.
Story continues below advertisement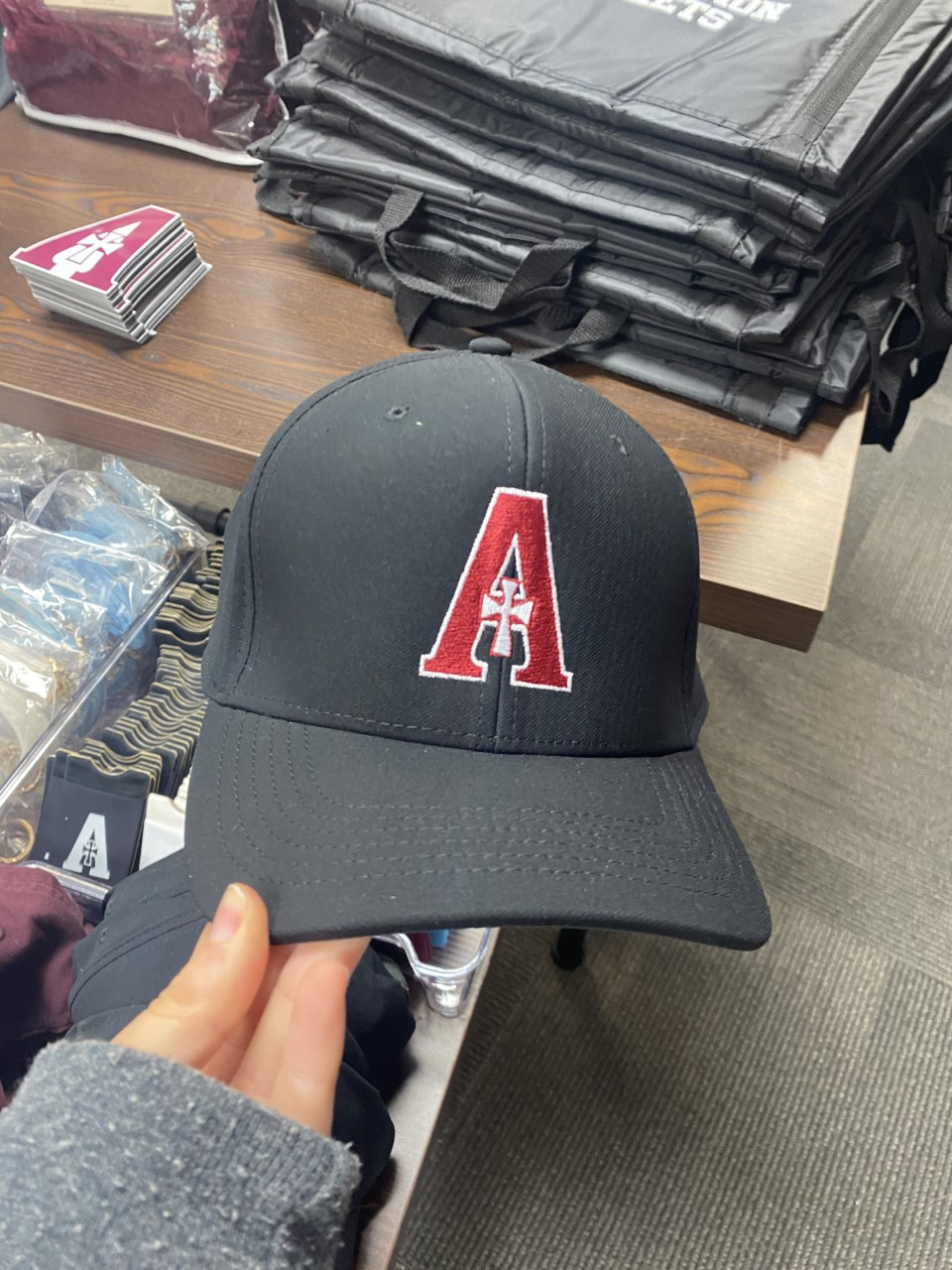 This grey sweatshirt that says Rockets in ombre shades of purple makes a perfect gift for any rocket to wear as spirit wear on Mondays. It is an adorable sweatshirt that is super soft and cozy! Get this sweatshirt at the campus store today for $30!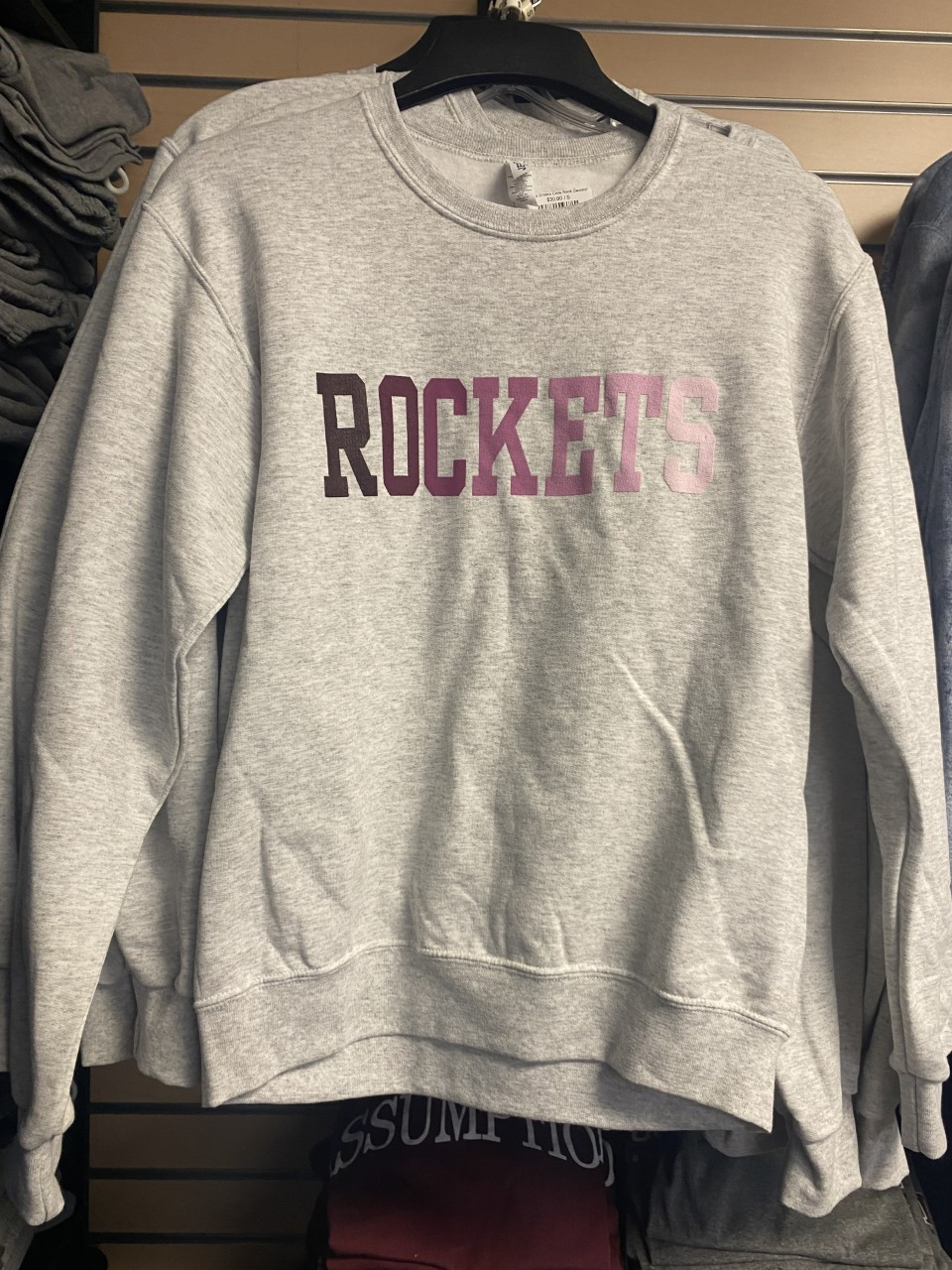 Tons of Assumption girls have been wearing this light blue tie dye sweatshirt. It's very warm and soft. Perfect for spirt wear days when it is cold outside. Get it today for $40!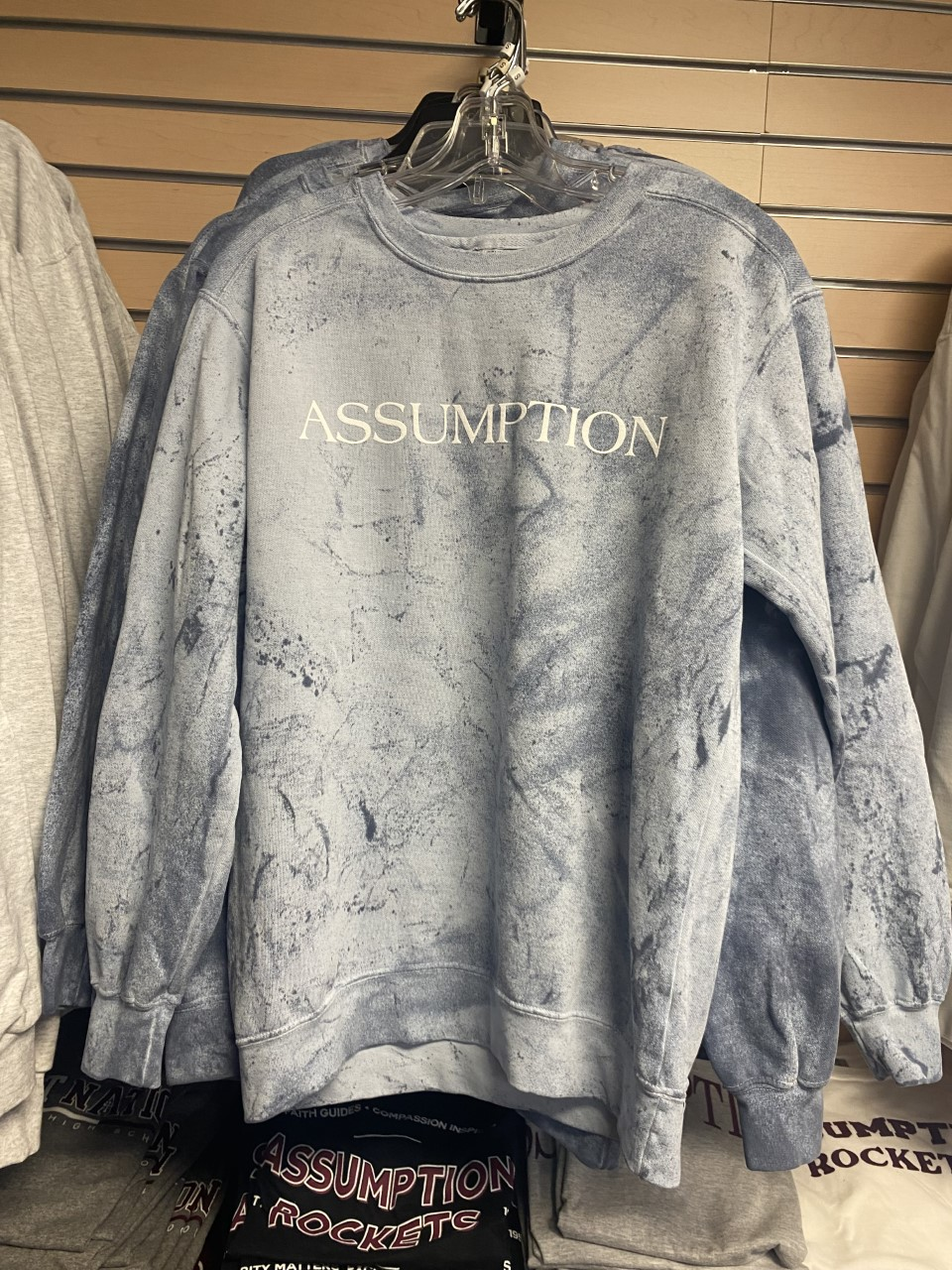 This cute key ring is the perfect gift for secret Santa's! Its always best to get inexpensive gifts for Secret Santa, and that's exactly what this is. Other gifts ideal for a Secret Santa gift are hair clips, which the campus store also has plenty of. Keychains are $10.50 and hair clips are $5.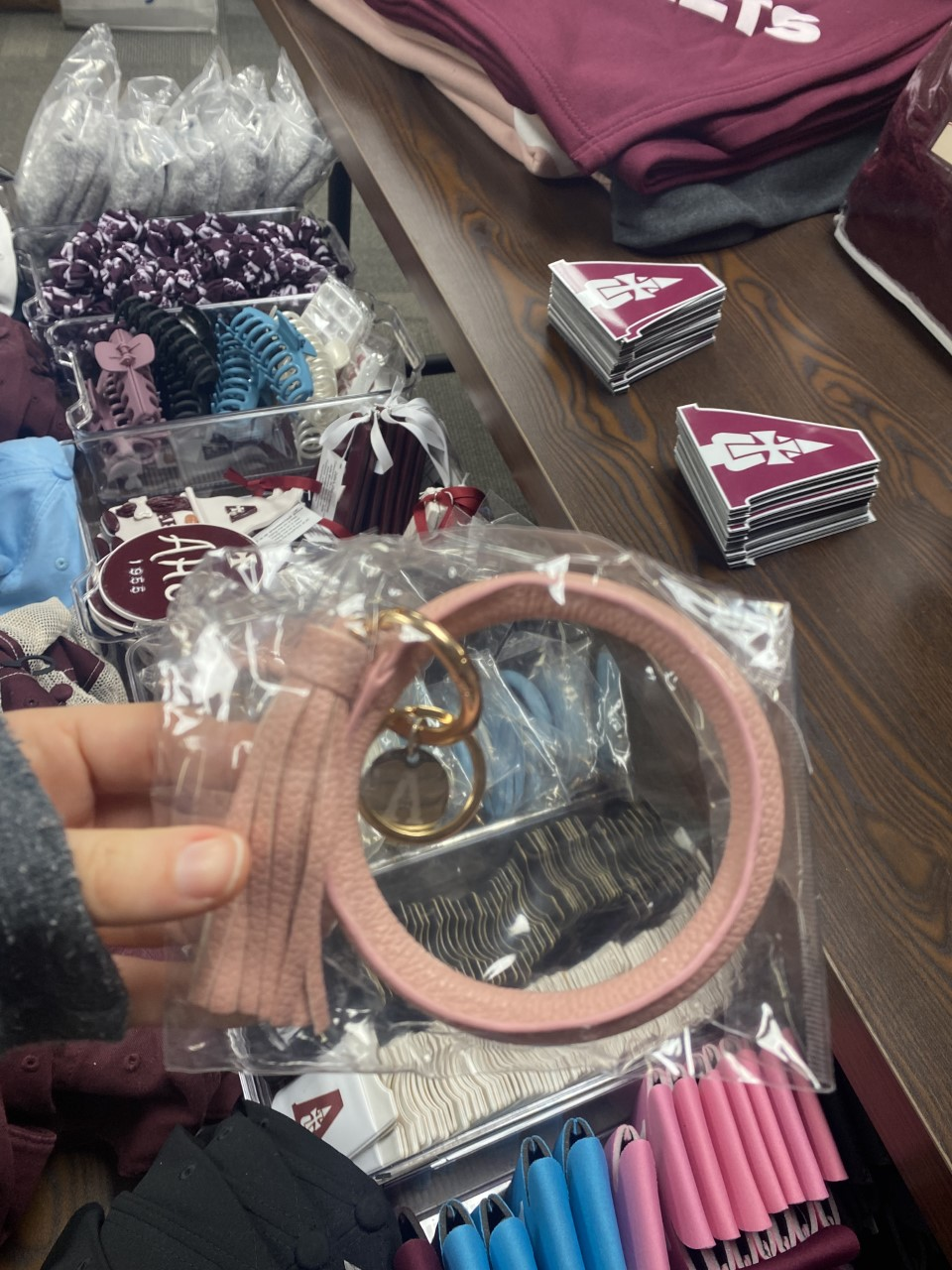 Have a baby cousin or even sister? This pink Assumption baby onesie is adorable and would make a great gift for any baby girl. It's only $14.50. The campus store also has other onesies, bibs, and baby hats.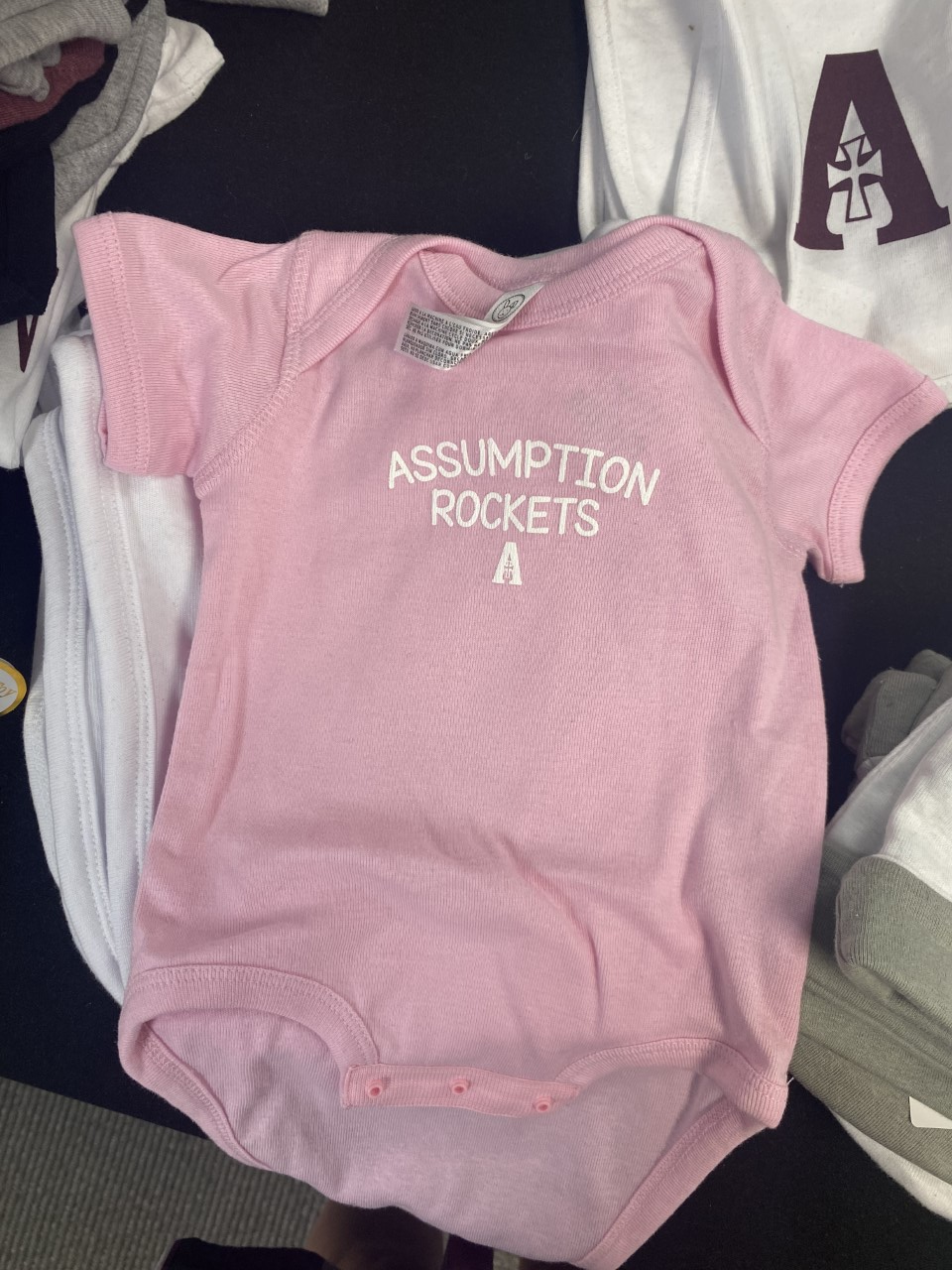 These cozy sweatpants would be a great gift for all your friends (or even yourself) to wear as spirt wear. The material on the sweatpants is super nice and they feel super warm on the inside. They cost $38.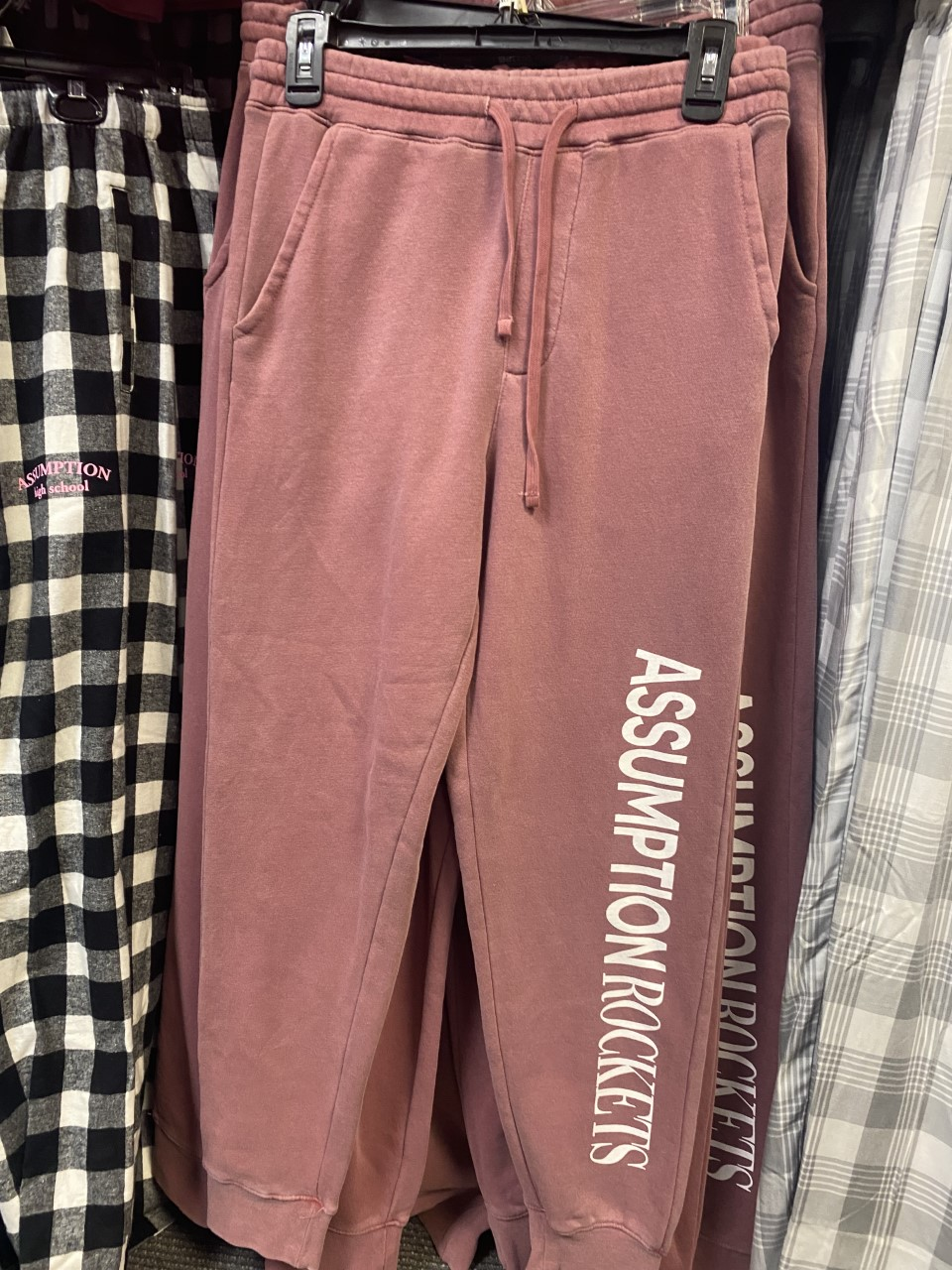 The last item on the list is my personal favorite. It's a super comfortable, grey long sleeve shirt that says Assumption in the color associated with each family. I love how all the homerooms are represented on this shirt. It only costs 20 dollars and makes an awesome Christmas present for pretty much everyone in the Assumption community.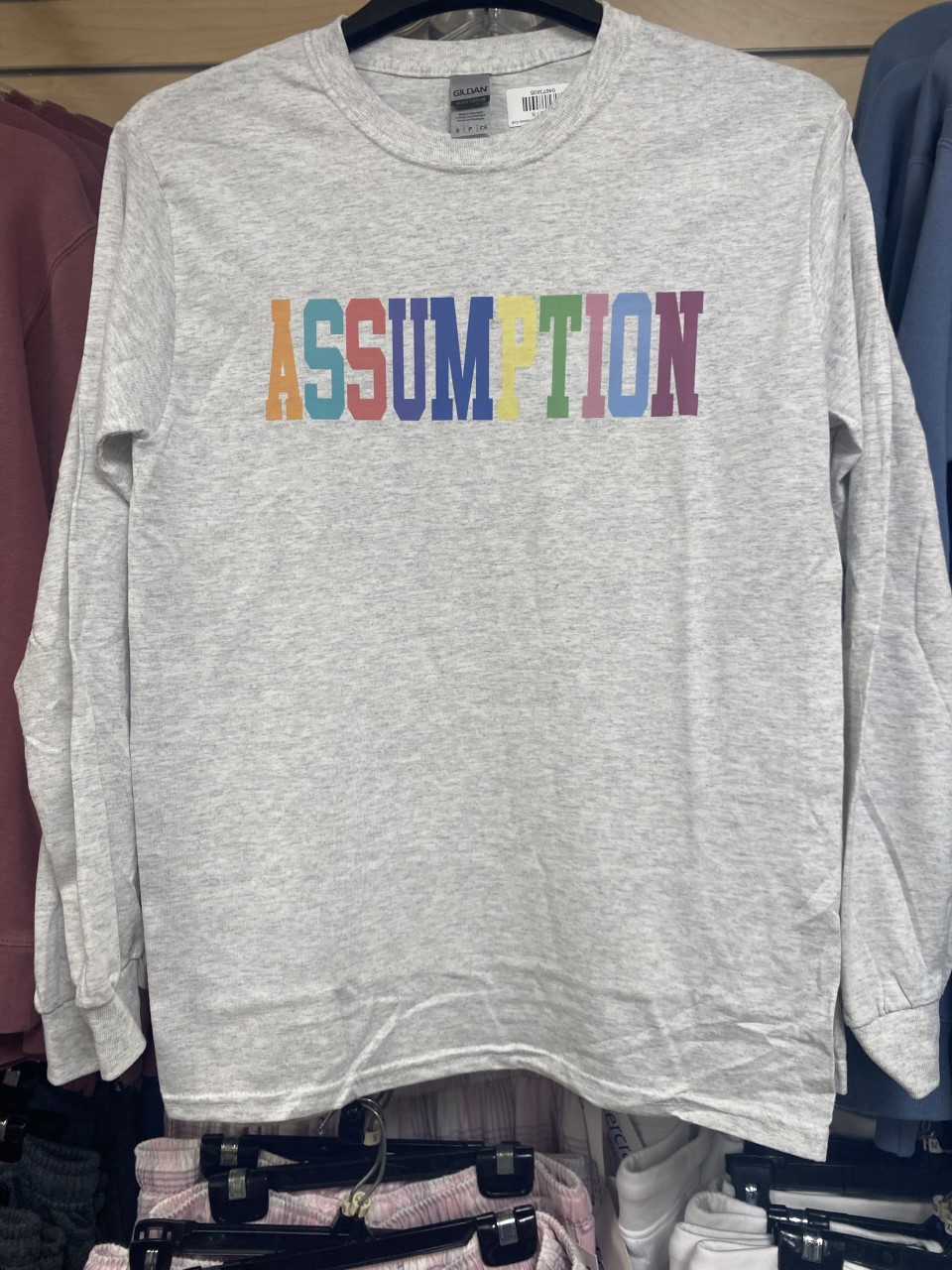 I asked Mrs. Lega, who works in the campus store what items she thinks would be best for a Christmas present. Her response was "the sweatshirts and dri fits are really popular. We also just got this new shirt that says Assumption with all the family colors on it. Also, swigs make a good gift and fuzzy socks if you were doing a secret Santa or something like that.
Mrs. Lega is so right! Everything in the campus store would make such a good gift for anything in the Assumption community, not just students. Sure, your Assumption friends would love a new sweatshirt, but the campus store also has great gifts for moms, dads, grandparents, aunts, cousins, brothers, and more.
I hope you found some ideas for Christmas gifts for your friends and family. Have a happy holiday, and good luck on midterms, Rockets!
By: Sydney Ott