Healthy Recipes to Start off the New Year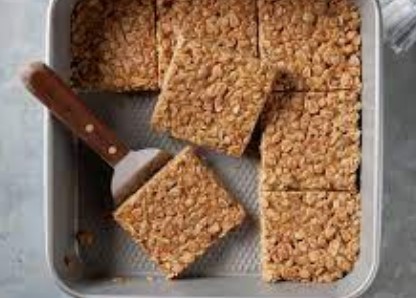 [embedyt] https://www.youtube.com/watch?v=NWZjzpoYBFo[/embedyt]
By: Meg Ralston
              With the new year starting, why not start it off eating healthy? There are many fun and easy recipes one can make. Whether it is desserts or easy snacks, delicious and easy snacks that make one feel good after eating are the best!
Here are two super easy recipes to start off the new year!!
---
Peanut Butter Oatmeal Bars:
Ingredient:
Oats (1 cup)
Peanut butter (1/2 a cup)
Honey (1/2 a cup)
Cinnamon (1 tablespoon)
Dark chocolate (1/4 a cup)
Steps:
Put oats, peanut butter, honey, and cinnamon together in a mixing bowl.
Mix the ingredients together
Pour the mix into a baking pan
Drizzle the chocolate on the bars
Place the bars into the refrigerator for about 30 mins.
**If wanting to store you can keep it in your fridge or freezer for months!**
---
"Ants on A Log"
Ingredient:
Peanut butter
Celery
Raisins
Steps:
Cut the celery into small pieces
Put peanut butter on celery
Place the raisins on the peanut butter
ENJOY!!