Mary Lang takes on Assumption
Kennedy Frantz and Robbin Thompson
Assumption High School is proud to welcome new president, Mary Lang. Effective, July 1, 2014, she will replace current president, Elaine Salvo.
To learn more about the new president, an interview was conducted with Executive Director of Advancement, Michelle Farmer. Farmer and Lang met through a previous employer.
When Farmer was asked if she thought Lang would be a good president, she stated, "yes, Mary will be excellent leader because she brings experience and knowledge from both an administration and development perspective and has an ability to meet and interact on a personal level which is just right for Assumption. She also brings a dedication to Catholic education, which is important for her role at Assumption."
"Leadership, communication, and problem solving skills are just a few of the many attributes she will bring to the President role.  She will continue to build upon the excellence already present while creating a solid vision for the future", said Farmer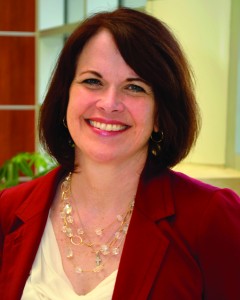 With new vision and past experience, Lang should be a huge hit at Assumption High School.