Music Review: Zac Brown Band's Jekyll + Hyde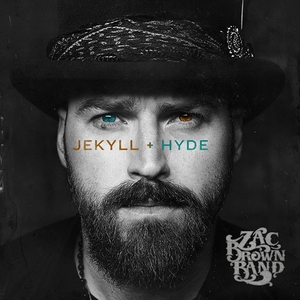 The Zac Brown Band's latest album, Jekyll + Hyde, is a traditional country album compared to their previous work. Many of the songs have a common theme including beautiful weather, love, and fighting through tough times.
When the Zac Brown Band released their album in January of 2015 they did not expect as much attention as it received. The realization came when the albums lead single, Homegrown, became such a big hit. Another big hit in this album was, Loving You Easy. Both of these songs have an up-beat sound that the fans enjoy, but not all songs are happy. The song Beautiful Drug is one of the slower songs in the album that brings listeners to a deeper meaning. Thanks to the variety to songs in this album its popularity has grown.
Personally, this album is one of my very favorites, following closely behind The Foundation and You Get What You Give. I enjoy all the different sounds this album creates. You get very different feels from every different angle of the album.
The Zac Brown Band doesn't show-boating their talent, and are humble about their work. They are a low-key band that sings solely because they love what they do. For the Zac Brown Band the money is just a bonus. Listening to this music brings me joy and personally my favorite. The Zac Brown Band rarely disappoints and always demonstrates country at its finest.