Pictures and Article by Natalie Koch
Rose Theatre Company's fall play, Steel Magnolias, opened this past weekend! The play features six Assumption students, telling the story of close friendships happening within Truvy's hair salon. Truvy, played by senior Madi Allgeier, is happy to entertain the other women as they come in and out of the salon throughout the play.
"The thing I love most about playing Truvy is that she cares about everyone around her," Madi explained. "She's a mother-figure for Annelle (her assistant) and treats the other ladies as her family. Her relationships are important to her." She took a pause in thought before adding, "I also love playing Truvy because she's very sassy and loves to gossip. I love getting to play someone who is different from me in this way. Truvy is a fun-loving character who I am so grateful to have the opportunity to portray on stage." Madi also mentioned that she has loved getting to see the entire show come together: the costumes, lights, set, sound, and especially hair. She spends at least half an hour getting her hair to where it is for the show and says that it's so fun to do.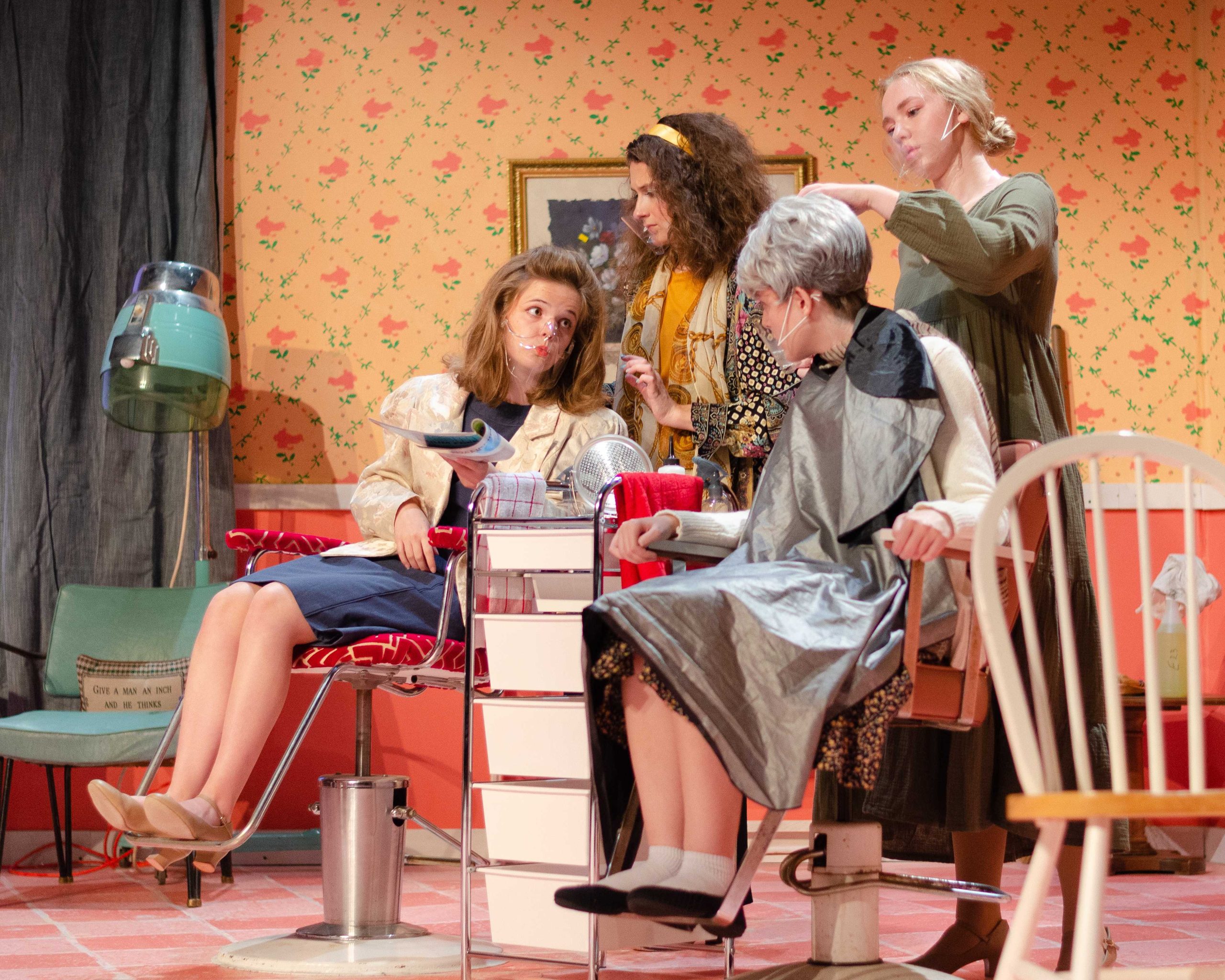 Of course, the pandemic has also brought about some challenges for this show. Rose Theatre Company has worked to bring the theatre back to normal as much as possible, and Madi has noted this evolution since spring of 2020 from a zoom call, to outdoors in fall of 2020, to back in the theatre last spring as a step in the right direction for the organization. "Our main challenge was the use of masks," she stated. "We tried many different versions of masks before finding the right one that worked for the actresses." The cast uses clear face shields to keep them safe, but also so that the audience can understand and see them better.
Story continues below advertisement
Steel Magnolias is a play that Rose Theatre Company and Assumption as a whole keep coming back to. Madi believes that the reason for this is obvious. "It tells the story of friendship and being there for those you love," she explained. "The show takes you on a rollercoaster of emotions and it deals with many topics in a woman's life: childbirth, marriage, and the strained relationship between mother and daughter to name a few. It demonstrates that it takes strength to get through these things."
The show is being performed at half capacity and is already sold out for the remaining performances. Break a leg, Rose Theatre!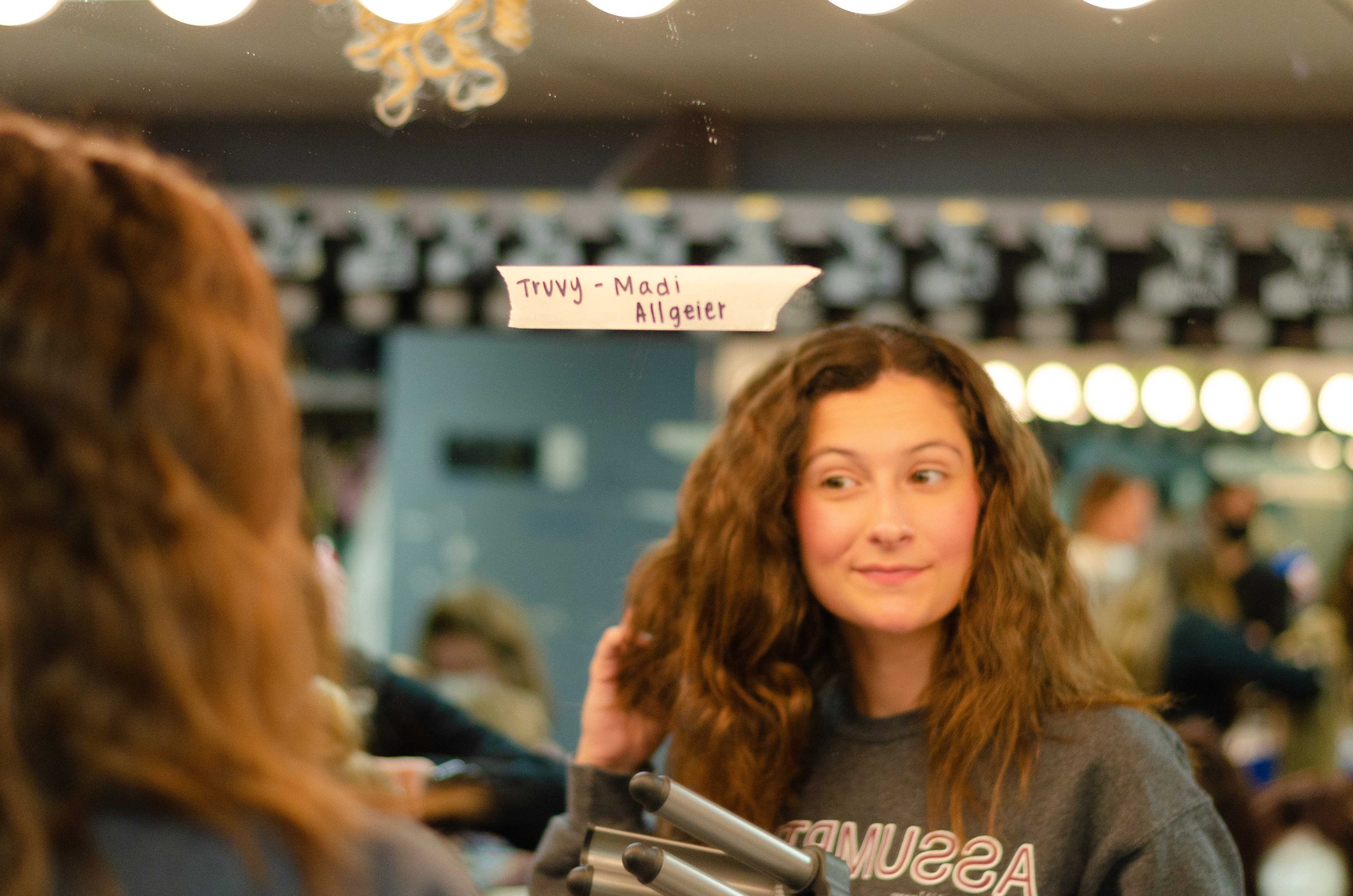 Madi works hard to style her hair backstage as the cast runs their lines.