Happiness at Open House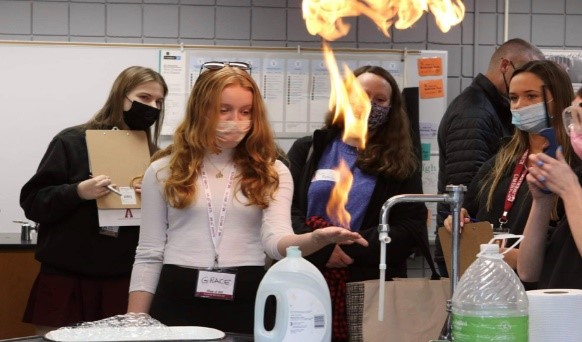 Saturday November 13th Assumption hosted one of the biggest recruitment events that takes place throughout the school year, open house. Open house is centered around welcoming people into our home here at Assumption and allowing prospective students to see the opportunities Assumption will make available to them. Academics, Sports, Extracurriculars, and STEAM courses are all exhibited in order to give 7th and 8th graders a glimpse into the Rocket Way.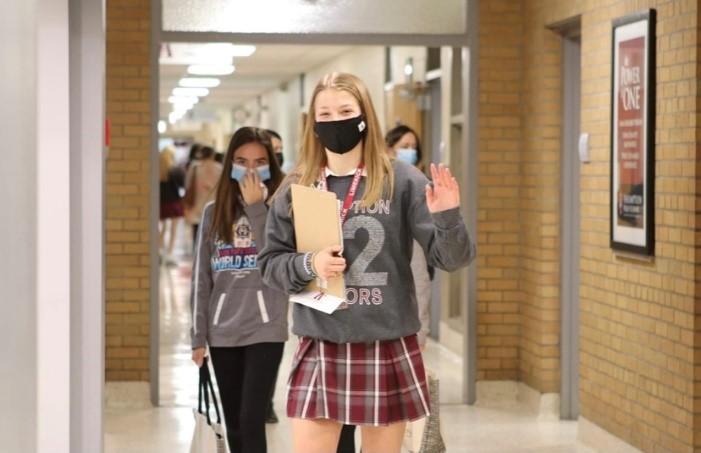 Teachers were in every room setting up informational power points, scientific experiments, brochures, and much more. With nearly 50 different classes and sports teams being covered throughout the school, teachers, coaches, and students were very busy. Students arrived early to set up, answered questions about their assigned class/sport, conducted experiments with the future rockets, and some even guided families throughout the school with information to cover the entirety of the open house.
According to Mrs. Gunter, the Manager of Marketing and Admissions, nearly 400 future rockets attended this event along with their families. Open house was the most active around 11:00 but continued to stay active as the day progressed. The excitement was enjoyable to watch as future rockets rushed around to view the school and receive the Assumption gifts available at check-in, where Mrs. Gunter was stationed.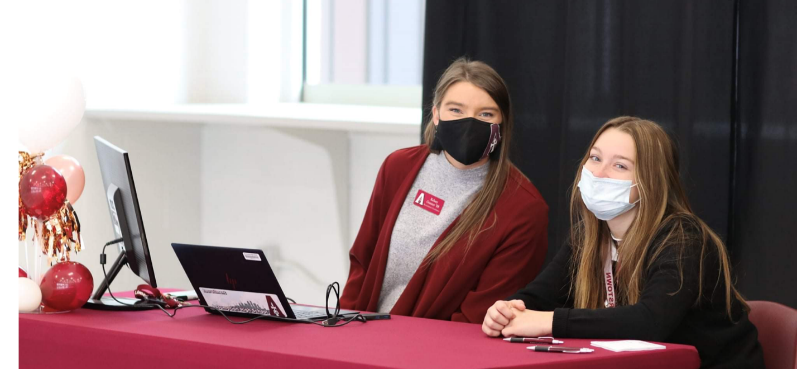 Overall the success of open house surpassed everyone's expectations; more families than were registered arrived meaning the turnout was greater than anticipated. Even with the global pandemic still alive, Assumption was able to host a safe open house with the request that guests wear masks and pre-register for their tours; pre-registering will most likely be continued in the future with the insight from Mrs. Gunter that it provides families a more personal and less overwhelming experience! With welcoming touches such as the Christmas tree in the Marshall Family Atrium, the photo ops planted in the second-floor connector, and the following of Covid-19 guidelines Mrs. Gunter said, "Everyone felt comfortable being in the building and exploring Assumption."
By: Hailey Doran