Aiming for Greatness
The Assumption Archery Team is off to a great start to their season already. They placed 1st and won their very first tournament of the year! Many of the archers even placed individually. Sophomore Eleanor Lickteig says, "I have met a lot of new people and learned new skills." The team is bonding and continuing to grow closer every day.
Archery has grown in popularity in the past few years, popping up in many schools in our community. It is a quickly growing sport with many grade school and high schools starting teams. While Eleanor has only been on the archery team for one year, she mentions that last year the team had 20 archers and now has more than double that number.
For senior Emily Cieremans, junior Morgan Lomax, and sophomore Eleanor Lickteig, joining archery was something interesting and new to join and get involved with. Emily Cieremans started in 4th grade because there weren't many opportunities to get involved in sports at her grade school. Emily also went to a few P.E. classes last year to promote archery and that is how Eleanor got involved. Morgan joined archery at her grade school in 3rd grade the first year there was a team and she has always enjoyed it. All these archers truly enjoy the sport.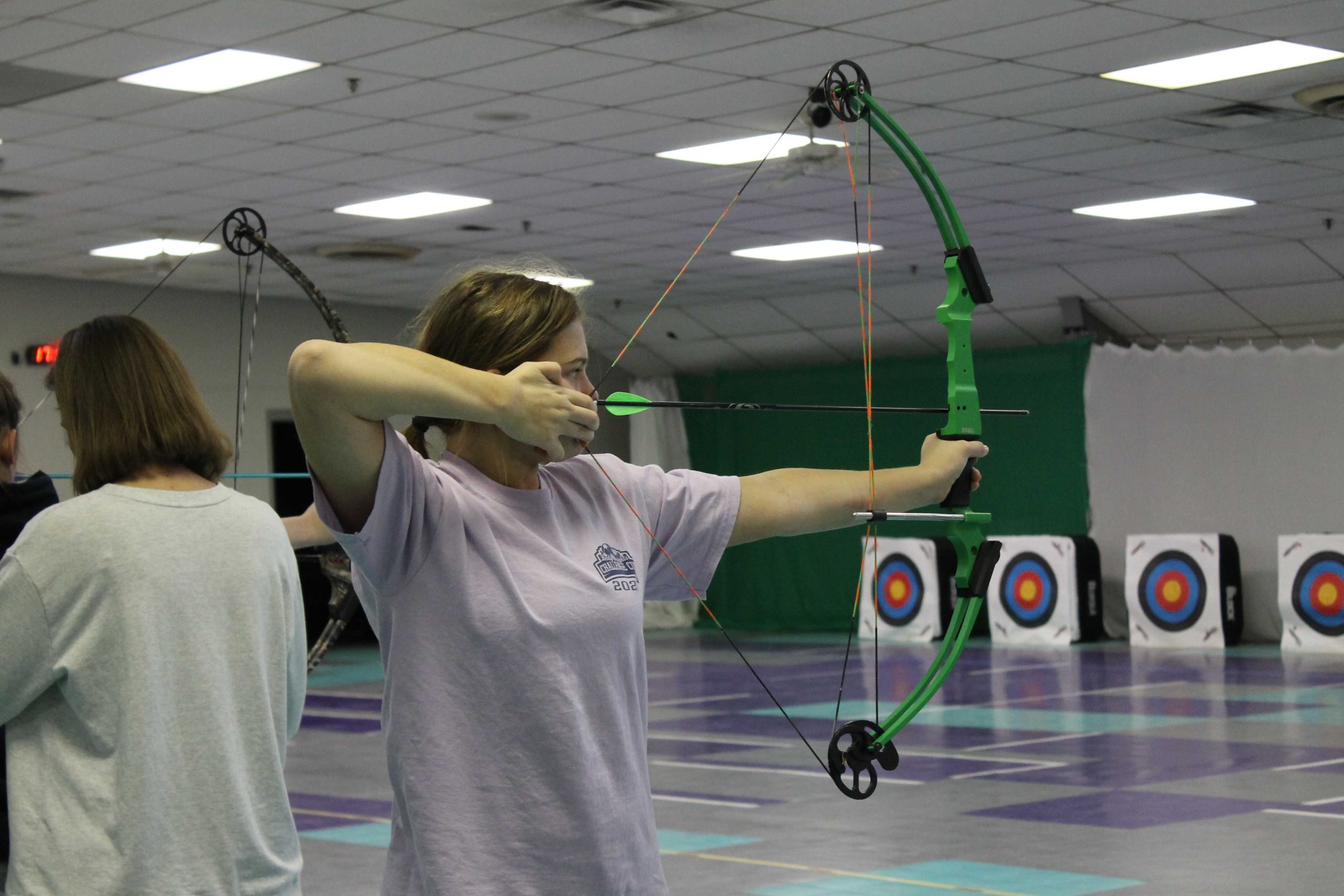 Morgan says, "I love that our program is very competitive. We go to lots of county tournaments and find new competition every year. Our coaches always push us to do our best and that encouragement helps us win competitions."
Emily's favorite things about Assumption's team is the community. "Everyone on the team works to build each other up and I have met some of my best friends through it," she says. The team loves being at practices and tournaments together. Morgan says, "practices are pretty chill. We can shoot with our friends and there isn't a lot of stress at practices." However, tournaments can be stressful, but in a good way. Archers shoot with someone from a different school, so Assumption archers experience competition from other schools and are exposed to different people.
This year, Assumption's team goal is to win regionals and become closer as a team. The team is also striving for continuous improvement and for each archer to get varsity. Emily says, "My biggest goal for the season is to get a banner for the gym in Assumption. Because we haven't won regionals or state yet, it would be really cool to win and get to put one up."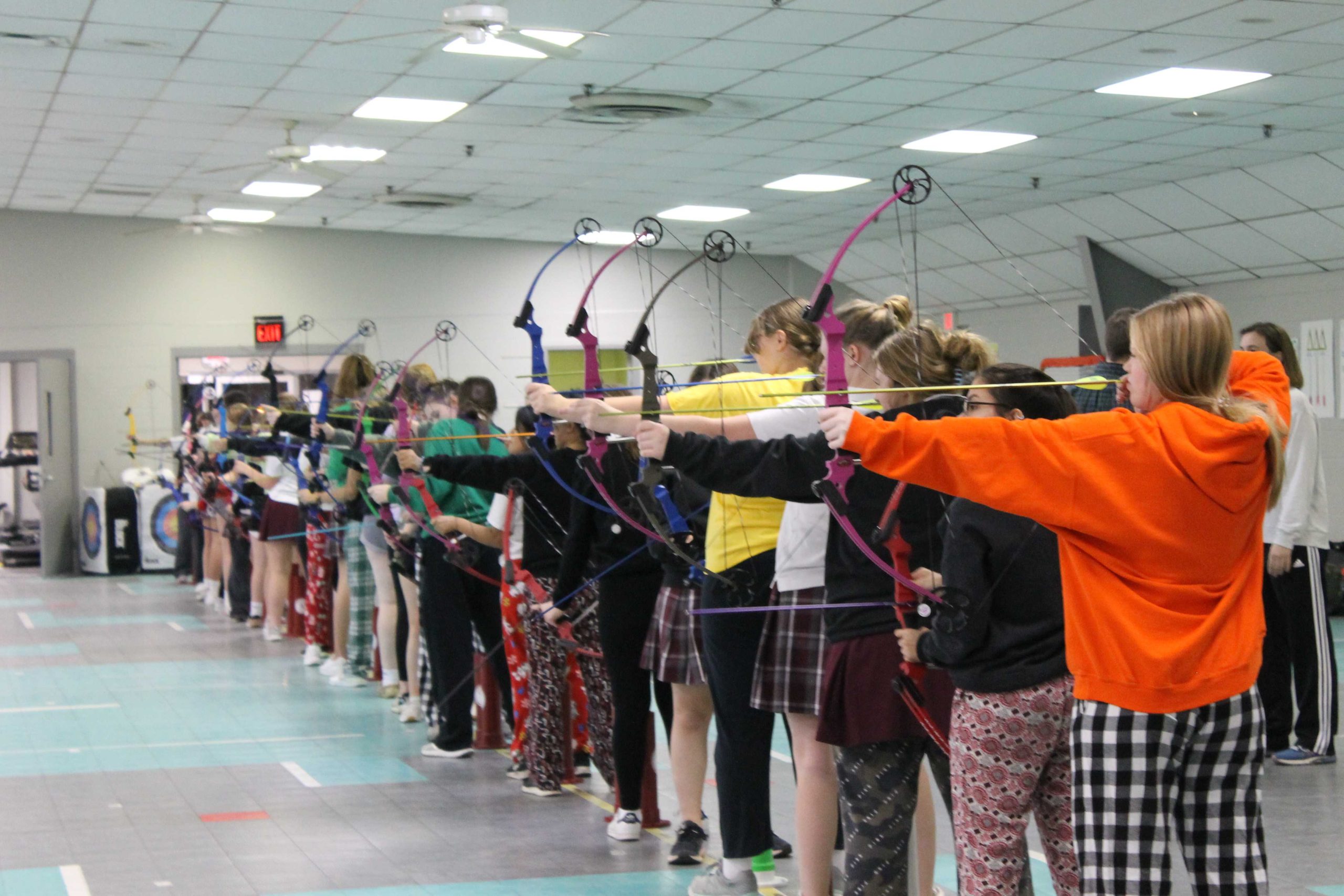 Emily wants other AHS students to know that "even though it might seem easy, it takes a lot of time and effort to be good at this sport". Eleanor says, "archery is really just about the people, control, learning how, and growing."
Assumption students can support the archery team in multiple ways. Students can support the team by coming to tournaments, wishing the team good luck before a tournament, or by congratulating them when they play or win a tournament.
We can't wait to see what these archers accomplish over the season this year. Go Rocket Archery!
By: Caroline Schuhmann