[embedyt] https://www.youtube.com/watch?v=Bz3Yk40M0bQ[/embedyt]
On Tuesday December 7th the art students of Assumption displayed their masterpieces in the theatre for family and friends to admire. With classes ranging from Intro to Drawing and Painting to AP 3D Art and Design there is a variety of pieces to be seen. Assumption's curriculum requires their talented students to partake in a fine arts credit during their high school career. Students have such strong feelings about the importance of fine arts; senior Sofia Millner — who took Ceramics 1 — stated, "I think Assumption requires fine arts in our curriculum because one of our big goals is to graduate as well-rounded students. Including a fine arts requirement ensures that we have experience with a variety of fields, giving us a versatility and empathy that many other graduates do not have."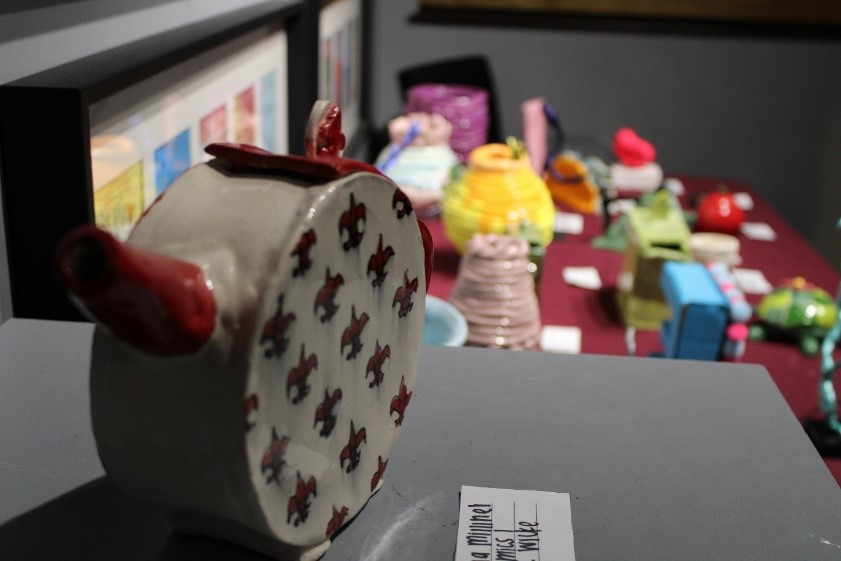 Story continues below advertisement
Ceramic students' artwork is sculpted, fired, glazed, fired again, and finally ready for display. This table consists mainly of teapots and coil pots filled with thought and creativity; this is one of many displays filled so that family and peers can gawk at the talent of Assumption students.
The pieces of art displayed each have their own origin story. Different classes had different process and different final products. The Ceramics 1 course was able to complete 5 different pieces through a detailed process; Sofia Millner explains, "In making a piece we would begin by sketching out several different ideas, picking our favorite, then getting it approved by Ms. Wicke. With her okay, we would move forward into using the techniques we had previously learned to carry out our idea. Changes were almost always made from my beginning idea to the final project. Then we would have it fired the first time, glaze it, and fire it one more time. It would come out shiny and fully colored, always giving me a sense of excitement in seeing my ideas come to life." Sydney Ott, another senior, took digital photography in which they were able to make 10 different pieces through a process unlike that of ceramics. The students would start with an introduction to a new camera mode, then take their own pictures with that camera mode, and finished by editing their favorite pictures, printing them out, and turning it in as their final product. Each student had their own favorite pieces, each piece was individual to the student, their life and their own talents.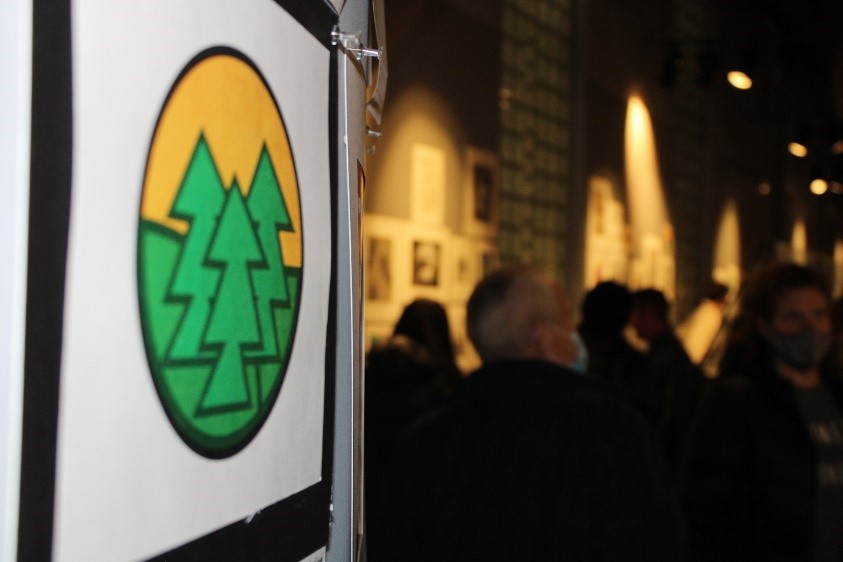 Attendees of December's Art Show stand in awe at the products of the fine arts students. Pictured here is a printed and pinned product from Assumption's graphic design course. The walls of the theatre are filled from top to bottom with the masterpieces of students in drawing and painting classes, digital photography classes, and graphic design classes.
Courses' emphasis on an individual creative process and unique approach to a similar topic is embraced and supported throughout the semester. The students' enjoyment of the courses and the take-aways from the classes show the importance and admiration of fine arts within the Assumption community.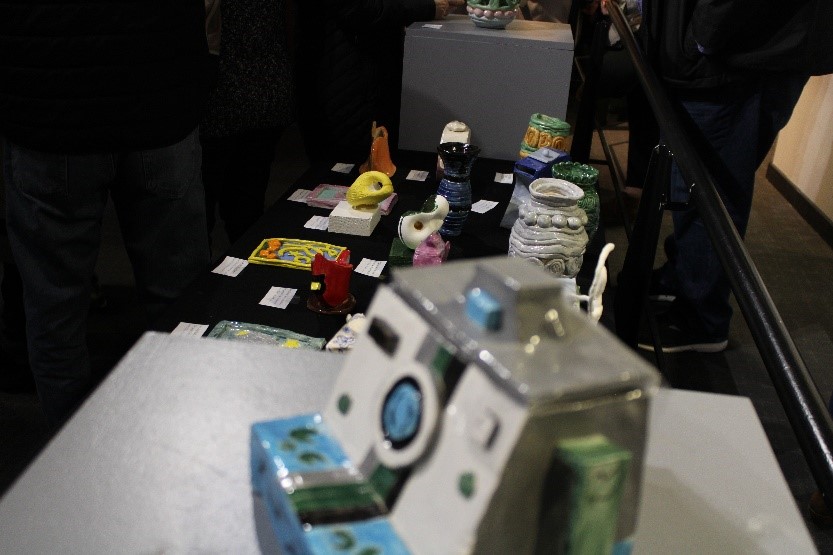 Mrs. Wicke's ceramics class showed their vessels, plaster pieces, and coil pots at the art show. Students used clay slabs and coils to create the pots, teapot, and vessels, while carving plaster to create the abstract form.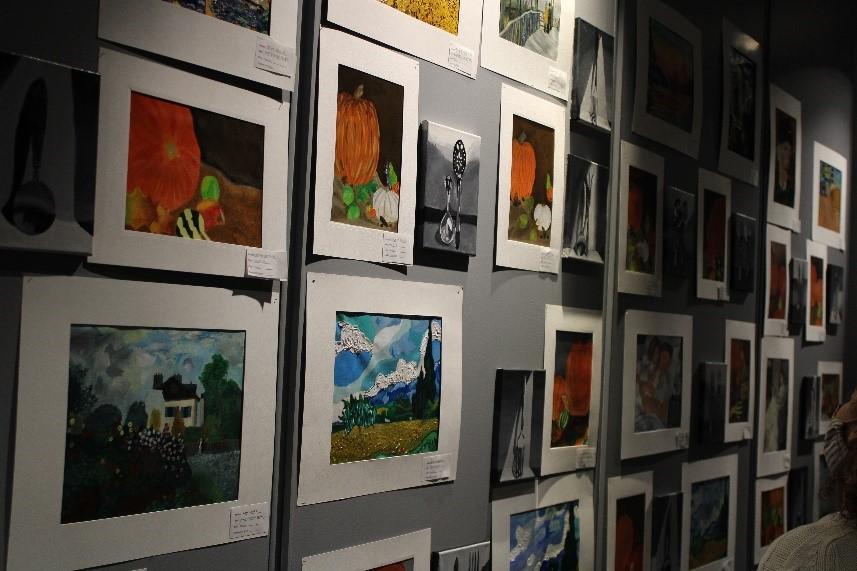 Students in Drawing and Painting showcased their art at the show. Students created utensil drawings, pumpkin still-life paintings, and landscape paintings.
By: Avery Dobozi and Hailey Doran