Dancing with Dads
By: Caroline Schuhmann
On the night of February 12th, Assumption students filled the gym, along with their fathers, to dance the night away. Girls and dads dressed the part for the theme of "Dad, You're Out of This World"! This occasion was particularly special because Assumption was not able to host the annual father daughter dance in 2021.
The gym was decked out with balloons, space themed decorations and even a live band. Sophomore Abby Richardson says, "The live band was so good, and my dad loved most of the songs they played." At one moment, the band gave girls the chance to come to the mics and sing along with their friends. "Watching my friends sing karaoke was the highlight of the night," says freshman Jordan Pate.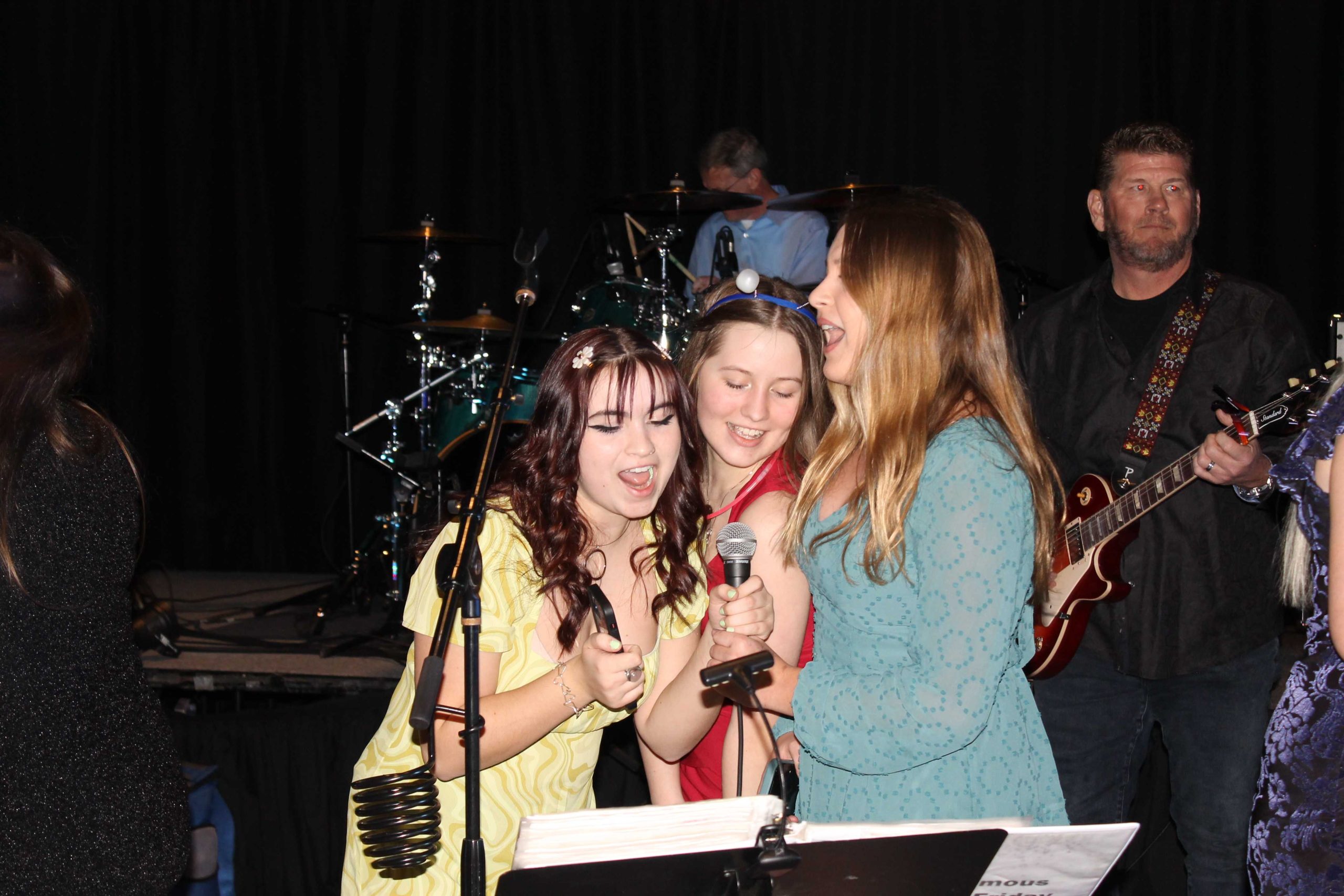 Additionally, there was a photo station that many girls and their fathers took advantage of. The poses were formal and sometimes even informal and fun. The backdrop captured the theme as well, so attendees will remember the special night forever.
No Assumption event is never complete without the faculty and staff handing out drinks and snacks as well. Sophomore Lola Pate says, "The drinks handed out in the CAC lobby were the perfect refreshers and gave me more energy to get back out on the dance floor!"
Finally, the night was filled with special, heartwarming moments between fathers and daughters. The dance floor was crowded until the very end of the night when the band closed it out. Junior Stella Ferree says, "I don't get to spend much time with my dad because we are so busy, so I loved getting to hang out, laugh, and dance with him all night."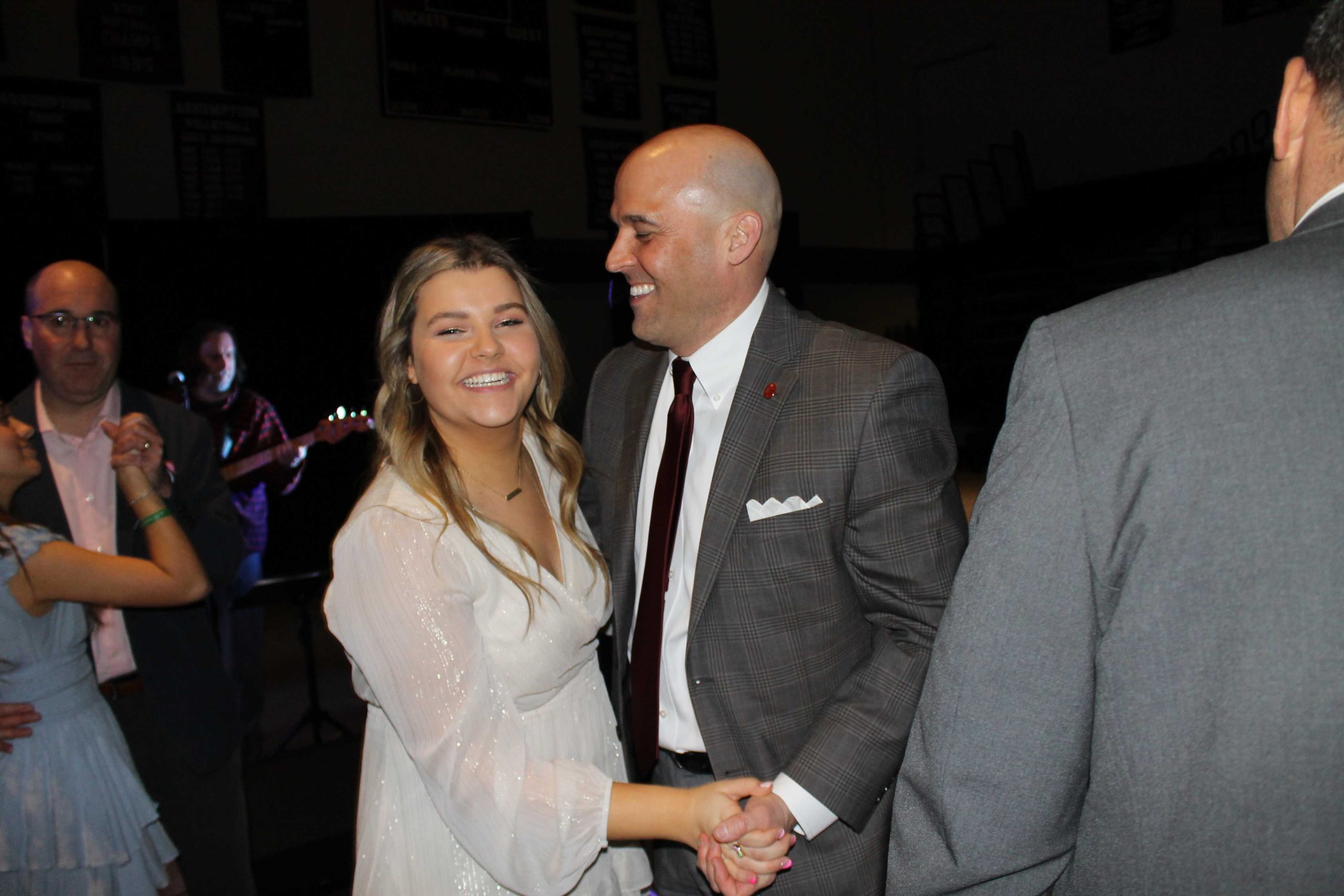 The 2022 Father Daughter Dance, that was filled with dancing, laughing, smiling, jumping, and singing, will be a significant moment in many AHS students' hearts forever.