Beautiful decorated sugar cookies have taken over the baking world and almost look too good to eat!  These cookies are often used to celebrate momentous occasions as they can be transformed into any shape or design. After seeing these popular cookies on Instagram Junior, Peyton Burnham, began decorating and selling the cookies herself. In June 2020, she created her own business called Perfectly Peachy Confections.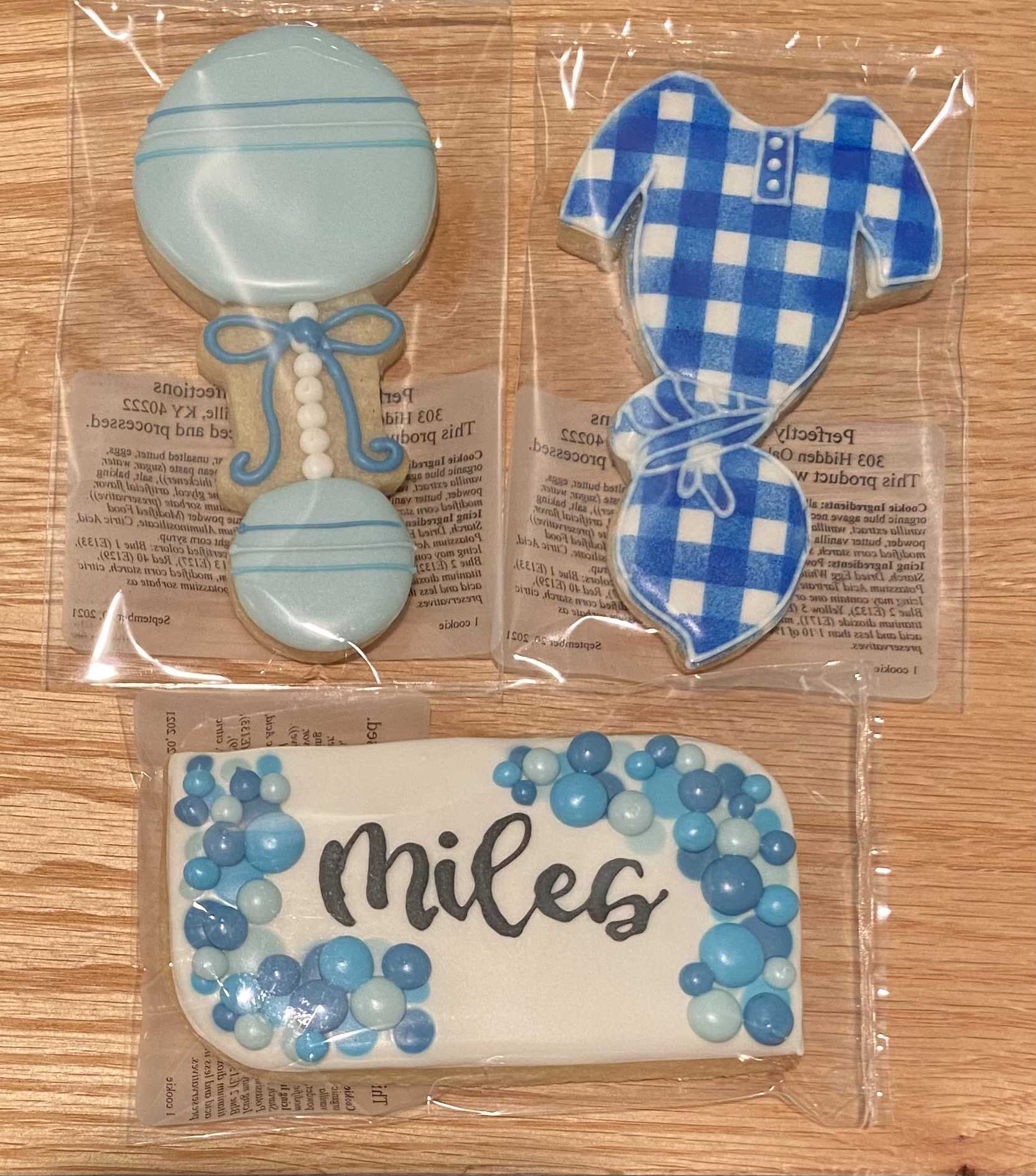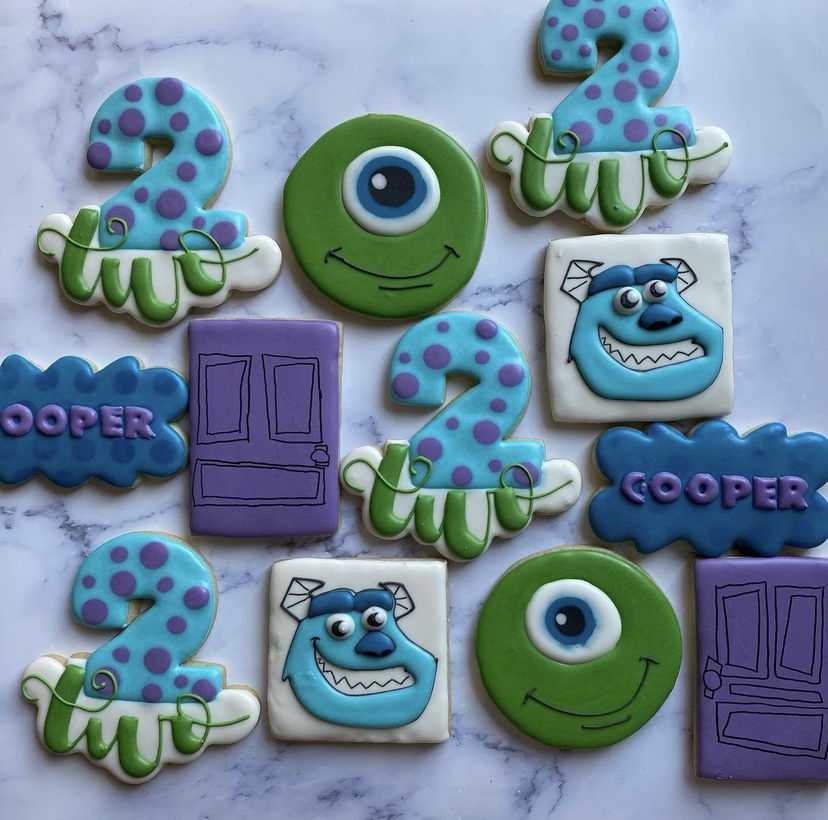 A lot of time and thought goes into each of the cookies Peyton makes. When she first receives an order, she also asks for details about the event's color scheme, decorations, and theme. She will even use invitations from events to get a better understanding of the theme. Peyton then uses Instagram to find inspiration by searching things like, #bridalshowercookies. Once the prep work has been laid and a design has been found, she then begins creating the cookies. A simple batch of 12 cookies takes her around three days to complete.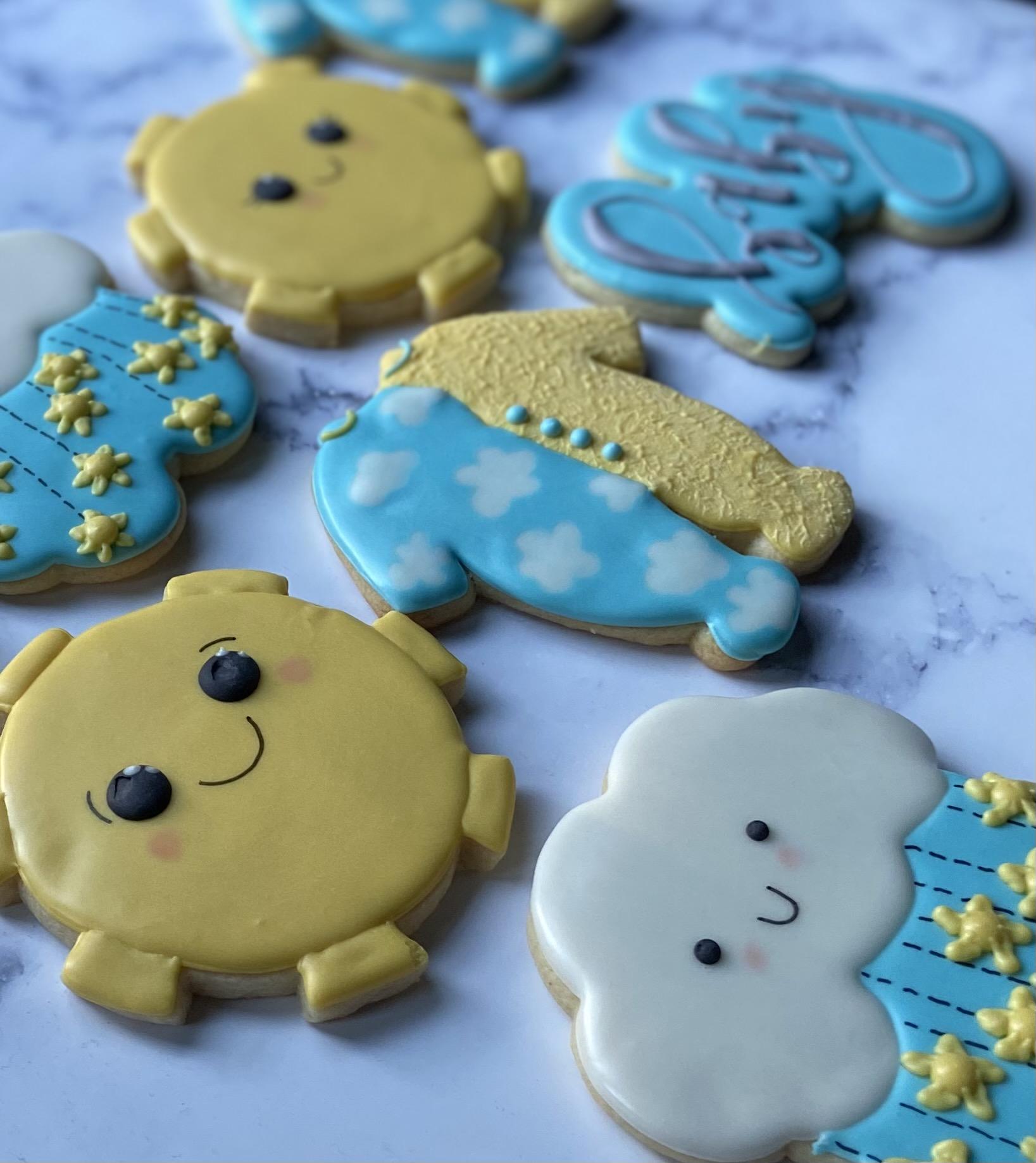 Peyton's favorite part of running her business is interacting with people and making cookies for their special occasions. She has decorated cookies for many different occasions and themes ranging from Monsters Inc birthday cookies to cookies that look like sweaters and coffee for the Fall. Her Hamilton themed cookies have even reached the attention of the official Hamilton Musical Instagram as a photo of her cookies was used in one of their post captioned, "How do we get our hands on some of these cookies?". Her favorite cookies that she has made, however, were the cookies she made for Mr. Rogers's baby shower. Ms. Hall, Peyton's homeroom teacher, heard about her business and ordered them for the shower saying, "I love that Peyton's cookies taste as great as they look!" The blue colored cookies were shaped like rattles, baby onesies, and more. Mr. Rogers had nothing but praise saying, "I can only state that the cookies were amazing! Delicious, and amazingly decorated!"
To answer The Hamilton Musical's question, if you are interested in getting your hands on some of Peyton's amazing cookies, you can reach out to her through her company's Facebook or Instagram, Perfectly Peachy Confections. The price begins at $36 for adozen.
Story continues below advertisement
By Sarah Dahl