Happy Fall Y'all! Halloween is right around the corner, and whether your bored over fall break or trying to find something exciting to do over the weekend, there are plenty of fun, spooky activities across Louisville. Keep reading to find out the best Halloween activities, ranging from haunted houses, pumpkin patches, and more!
HAUNTED HOUSES
There a variety of terrifying, exciting, and spooky haunted house exhibits around Louisville, guaranteed to knock your socks off. If your looking for a quick haunt, one of these scary attractions might be perfect for you.
Baxter Avenue Morgue: The Baxter Avenue Morgue is located at 451 Baxter Avenue. This haunt is a fan favorite around Louisville. Don't worry though, if you get too scared, there are chicken doors for you to make a quick exi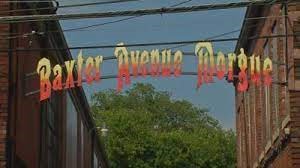 t. Senior, Abby H. said, "I was really scared, it did it's job. The actors were really effective."
Story continues below advertisement
Haunted Hotel: A common contender for top haunt competitions, Haunted Hotel is Louisville's longest and (reportedly) spookiest attraction. Located at 3000 S 4th Street, reviews say this haunt made attendees feel like they were stuck in a horror movie!
Devil's Attic: Described as "Louisville's newest nightmare," Devil's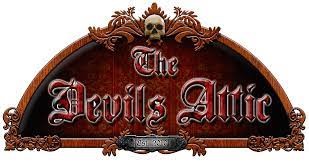 Attic is a haunted house that supposedly infiltrates elements of classic horror films. Ranked as a top 3 haunt in Kentucky, reviewers say this spooky attraction is fun for everyone, and full of great props and actors. Visit Devil's Attic at 647 W Hill Street!
FARMS AND PUMPKIN PATCHES
For students who don't want to be spooked this fall, there are plenty of non-scary activities around Louisville, and fun is a guarantee! Check out some of these farms and pumpkin patches for activities fit for both family and friends!
Huber's Family Fun Park: Huber's is an orchard located in Indiana. This attraction as a variety of fun activities, including a pumpkin patch, hayride, store, and restaurant. Students noted how wonderful the cinnamon bread, apple cider, candles, and pumpkins are! One said, "They have a welcoming atmosphere, and it's great for pictures."  Students also commented on the fun tractor that brings patrons around. Visit Huber's Family Fun Park for pumpkins, tractor rides, and fun for everyone!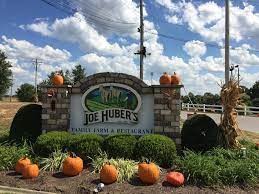 Gallrein Farms: Gallrein is a family farm located just outside Louisville. Gallrein is home to a beautiful pumpkin patch, hayrides, and more! Senior, Katie F. said, "The food is really good, and they have a quaint little shop. It's fun to go with anyone, and it's nice having control over your own schedule. I love being able to wander around, especially in the nice weather."
Mulberry Orchard: Located in Shelbyville, Mulberry Orchard is a great activity, and it guarantees fun for anyone who visits. This orchard has a pumpkin patch, hayrides, and a corn maze!
By Avery Dobozi