Donation Station: The Blood Drive
By: Meg Ralston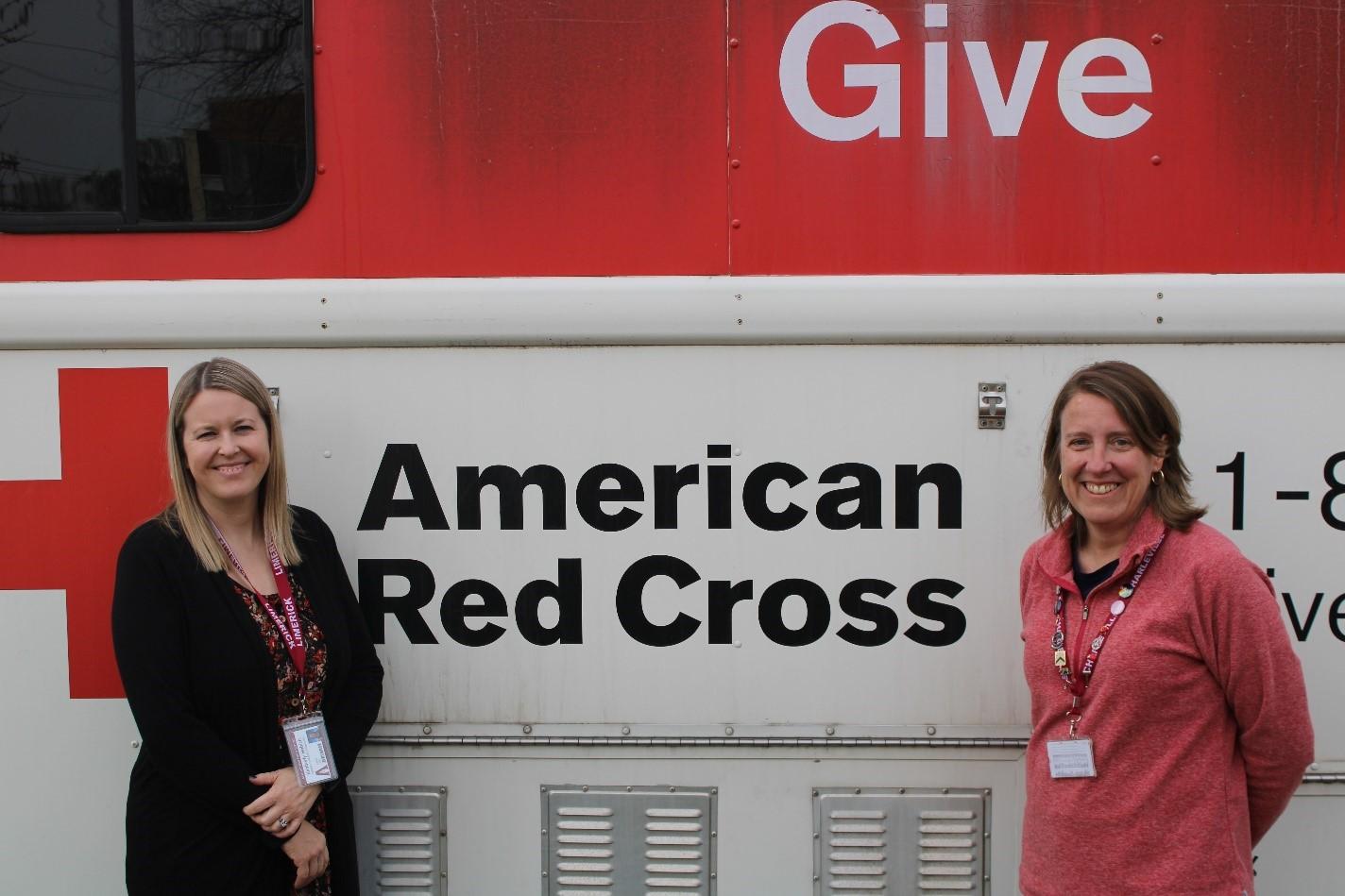 Mrs. Kirwan and Mrs. Habich are standing in front of the American Red Cross Blood Mobile. Both teachers are the moderators of National Honors Society and devoted their plan periods in helping girls and volunteers work the blood drive.
National Honors Society is an honors society at Assumption that juniors and seniors can join. The society is involved in a lot of different organizations and fundraising. Their biggest event is The Blood Drive.
Story continues below advertisement
Once every semester, the National Honors Society holds a blood drive. It happened on March 17th and 18th during girls studies. Through Red Cross, girls can go and give blood if they are 17 or older.  The American Red Cross provides volunteers and a bus where girls are able to go and donate blood.
Students, faculty, and staff are all able to give blood. During their study breaks girls are required to head straight to the blood mobile. Once they arrived, their pulses are checked and they must make sure they have had good meals before going. After that, it can take any where between 8 to 10 minutes to give a full pint of blood. Then, the girls are asked to sit and wait to make sure they are not dizzy. They are offered cookies and juice boxes to try to help them get their sugar levels back up so no one would pass out.
National Honors Society members are asked to work the blood drive. There are different roles like making announcements, sending thank you letters, and working as a volunteer. As a volunteer one helps give the donors cookies and juice boxes. They also walk the donors back to their class to make sure they get there safely without passing out.
Giving blood is a simple and easy way to be able to give to those in desperate need. One pint can save up to three lives, so go out and donate next time the blood mobile comes to Assumption.