Activities to do in Louisville during the Spring time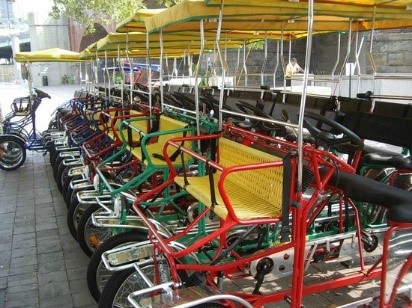 By: Avery Dobozi
Spring has sprung in Louisville! What better way to celebrate this season with some fun outdoors activities to enjoy with both friends and family? Here is a list of some fun, outdoor activities to do in Louisville.
Big Four Bridge: In the heart of downtown Louisville, crossing the Ohio River, is the Big Four Bridge. This bridge is a unique experience, and it is a super fun place to visit with both friends and family. This bridge is special because it was built for pedestrians, and it leads straight to the heart of downtown Jeffersonville. If you're ever bored this spring, and want to take a walk over the Ohio River, check out the Big Four Bridge located at 1011 River Road.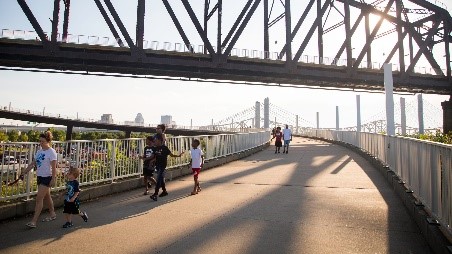 Hiking trails: Another fun walking activity in Louisville to look into this spring is hiking! There are a ton of hiking trails around the city that weave in and out of a variety of parks and locales. Cherokee Park, Jefferson Memorial Forest, Harrods Creek Park, and the Parklands of Floyds Fork are some of the top rated trails in the area. If you do decided to go hiking this spring, remember to bring bug repellent and an open mind!
Derby Festival Activities: Spring is Derby season in horse country! The Kentucky Oaks is going to be hosted on May 6th, and the Kentucky Derby is hosted on May 7th. Although these horseraces are well known around Louisville, did you know of all the fun activities that are hosted leading up to the races? This year, the annual firework show, "Thunder over Louisville," will be hosted at the Waterfront on April 23rd. The Hot Air Balloon Glow will be hosted on April 29th. The annual Derby Festival Marathon will be on April 30th. The Pegasus Parade will be on Broadway, Downtown, on May 1st. These are all super fun, annual, springtime activities to check out this year!

Ohio River Bikes: Did you know that you can rent out bikes by the Ohio River to ride with friends and family? Wheel Fun Rentals is a company that allows people to rent bikes to take around the Waterfront Park and river. These aren't ordinary bikes though; these bikes allow for four riders at a time. This is a perfect way hang out with friends and explore the beautiful Ohio River. Wheel Fun Rentals is located at 1001 East River Road.